September 2

OMG u had ur baby i diddent even know till today. Grrrhhhhh hes still not budging i really want to see him and im 2 days over due :( i hope he comes soon. congratz on ur lil baby son post some pics of the 2 of u 8)8)
August 21

hey they dont chek for dilation over here but i had a labour scare at 36v weeks and i was 1 cm then. whooooooooo i cant wait hes weighing at 6 pound 1 im just so ready for him. Sleeping gives me a dead leg. hes been head down since 24 weeks. i hpe o dont go over. i want him here now. lol are u going to circumsize??? wb xxxx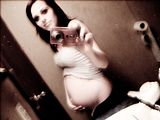 April 2

HI.. I'm from Lake city south carolina, around the florence area, I haven't found out wht i'm having yet. I go tomarrow tho!!! YAY :D I am so excited i can't even sleep! lol but i will keep in touch!
oh I know. When I saw that I was like... is she talking about me? Hahaha
Aw, that's cute. Well hopefully you'll have a healthy little girl :] or if not a girl a healthy little boy! :]
Aw, Elle is cute too! That's so weird! :] My family loves Emma Grace, but I just LOOOOVE Ella!!
March 29

ur due on my soon to be sister in laws bday! lol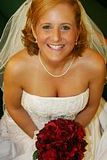 *$*Jenn*$*
I have 2 kids and live in South Carolina
March 25

yep, we're going to find out -- but my doctor is making me wait till I am 22 weeks!!! UUUUUUGH -- I was 18 weeks when I found out what my daughter was... whatever. I'm sure she has her reasons.
March 25

I grew up between Greenville and Anderson, but now, I live in Hilton Head. When do you find out what youre having? I find out next Thursday (the day after daddy gets home). Im sooo excited! My parents are coming down to be here for the ultrasound-- should be interesting with them there and Daddy- itll be all there first time seeing the ultrasound for theirselves. I cant wait! Good luck with everything. Keep in touch!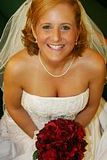 *$*Jenn*$*
I have 2 kids and live in South Carolina
March 24

Thaaaaaaaaaaat's right! GO TIGERS!! I grew up in Seneca but I live in Irmo now... blah. I hate being around so many USC people. LOL I was in Anderson this past weekend actually. I haven't been to the mall there in FOR-EV-ER! Anyway -- we are due exactly a week apart! Are you going to find out what you are having???
March 24

Awww thats good im growing out all my size 8 clothes i dont no what that is in american sizes its like small. My dad is going to take me shopping to buy some maternerity clothes. All my family are excited! x*x
March 24

Omg thats so kwl. I cant wait to feel that to. What would you like to have. I think mine is a girl! :) on April 2nd i have to go to the doctors to get my blood tests back and check every think is ok. Im really excited about findong out the sex i have baught so much stuff already but its all unisex like winnie the pooh, diffrent colours like creme. green, and yellows. Have you baught anystuff yet?:lol: