Bobbye June 2008
2157 Posts | Joined BG: Dec 26, 2007
Last Visit: 4 years ago
Age

41



Gender

Female



Status

Married



Work

stay at home now



Location

Louisiana



Interest

sewing baby things- bedding,bibs,burp pads etc.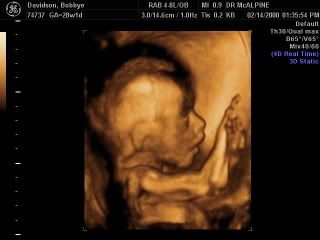 " />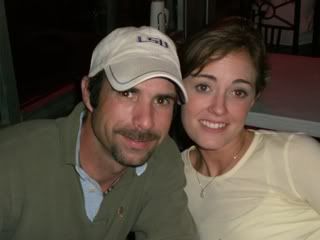 I am a 34 year old stay at home mom. I have 2 children one is 17 the other is 1 and counting. I found out i was pregnant in September of 2007. I was just 3 and 1/2 weeks along. It was very shocking to me. It is Craig's first child. It was a rough start to my pregnancy dealing with starting over. My pregnancy was pretty text book other than gestational diabeties. I had it with my last pregnancy too. I delivered on May 20th 2008. My due date was June 1st 2008. Ethan weighed 7lb 8 oz. and was 21 and 1/2 inches long. I was induced and it was an uneventful labor. I got my water broke when i arrived and got stadal. When that wore off I still had nothing but discomfort with the contractions, but no pain at all. Then I got my epi. and I still wasnt in much pain at all. It hurt more to bite your cheek than the pain I was feeling. Once I got my epi. I was in the clear for pain. I was checked at 5pm and was a 10 so the Dr. came and I delivered at 5:28 pm with 3 pushes. Like I said an easy uneventful labor. I was thankful because my labor with my daughter was pretty hard. My daughter and Craig were in the delivery room with me.
Ethan has been a very easy child so far. He plays well on his own, he sleeps well, travels well, plays well with others. He does great with teething. He is a great eater and is very loving. He loves to hug and kiss and is happiest outside. I can put a hat and shades on him and bring him outside and he is as happy as can be. he is also a fan of bath time. He gets mad when I bathe him but he loves to play in the bath. He loves to sleep with his stuffed dog and falls asleep hugging it. He has a big bird puppet that he thinks is so funny. He has only been sick 2 times since being born. He is just an easy going loveable child and we are lucky to have him and his sister.
My oldest daughter is 17 and is a senior this year. She is a very smart girl and I enjoy being with her. She is staying at her grandmothers to attend highschool at a bigger school. I look forward to seeing her graduate this next year, how exciting. I had her very young and we have a special bond from that. I would never suggest having a child that early in life, It was very hard and caused a lot of shame and disappointment to my family. Everyone in my family has paid a heavy price for my early pregnancy. I realize many people on here disagree with my view on teenage pregnancy but I believe that in most , not all, situations adoption is best. It would have been the selfless thing for me to have done. I am happy that I have my oldest but I do see how she would have had a better life if I would have let her be raised by an adoptive couple. She has had the luxury to have anything she needs or wants because of my mom, but the disfuntion really affected her.It jsut go's to show that you need more than money to raise a child. You need some funtion. I was just to young at 17 to be a mom.
Lindsey is a beautiful and talented lady. She is interested in photography, we bought her an SLR camera for christmas and I am still waiting for her to learn to use it. One day I hope.. She loves flamingo's and pink is her favorite color. She is a terrible house keeper. She is easy to be around and is easy to talk too, dont get me wrong she is an unreasonable teenager at times too, and when that happens all things said above are void. lol. She is still unsure of what she wants to take in college but i hope that she go's.