About Me
Hello you all the name is Jessica I'm 22 years young will be 23 in September & A Mommy to a handsome lil'man name Armando Zarate Jr & A princess that's on her way(: I'm also married to a sweetheart..He's my BOO & my BESTFRIEND ..We been married for 5 years & still going strong!!!I love to meet new people & I'm a SWEETHEART<3 So I'm here to anyone that wants to chat u can massage me or comment..
"
&&
"
1-4 Weeks=1 Months...DONE
5-8 Weeks=2 Months...DONE
9-13 Weeks=3 Months...DONE
..I
T'S A GIRL..!!
14-17 Weeks=4 Months...DONE
18-21 Weeks=5 Months...DONE..Confirm It's def a GIRL
22-26 Weeks=6 Months...DONE
27-30 Weeks=7 Months...DONE
31-35 Weeks=8 Months...DONE
36-40 Weeks=9 Months... She's here @ 39 weeks
weighting at 6.6lbs & 18in long<3
~Our Princess Is FINALLY here~
On August 8th,2012
At 7:57am ~ 6 Lbs 6 Oz ~18in~
Our Princess @ 2 weeks old
HAPPY FIRST BIRTHDAY TO MY PRINCESS...PICTURES DONE BY MOMMY AT HER FIRST BIRTHDAY<3
Princess Professional Photoshoot... 2 weeks before her actual birthday..!!
March 8

your kids are adorable!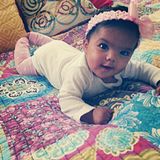 August 25

I know & our due dates were only a day apart! Mine loves sleep too! haha It's still very surreal to me. How is it with two now?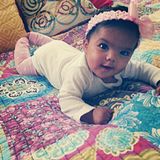 August 23

congratulations on your little girl! Hows everything going with her?
August 12

Im sure it did, but glad to hear your doing good.
August 10

Your welcome :) How was your labor?
August 8

Good luck<33 Congrats on your little princess!
♡ Dee
I have 18 kids and live in Edmonton, Alberta
June 13

Congrats on your pregnancy ! I am due August 10th with a girl alsoo & i have a one year old boy.
April 5

Well my partner convinced me of keeping the babys gender a surprise. After our 2 unsuccessful attempts of finding out the gender. :?
March 13

aww congrats :) how ur baby doing?? did u feel out what u finding yet?
March 13

I already had 2 sonograms, But they couldn't see what it was. . .I'm not sure when I'll get the next one. :/
March 11

aww your due two days before, :) congrats on thee babyy!
March 3

Yeah our due dates are close, But I haven't found out what I'm having yet. My Baby's Father and I , are both hoping for a Girl!! (: