About Me
Hey my name is Simone. Haven't been on this site in almost 5 years. I have a beautiful son who will be 5 in a couple of days. Love him to death. I love watching him grow to the person he is today smart funny and full of life. I am 23 about to be 24 in aug. I just found out that I am expecting in March. Haven't been pregnant in 5 years so I was a little shocked. So went to the doctor because I was feeling a lot of movement and I knew it was to early for that so the doctor gave me a ultrasound and found out I'm expecting TWINS!!!!!!!!!! So I'm excited scared happy all in one. Just need some friends to talk to because I haven't told my family yet.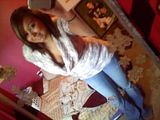 June 3

Awwwww, your babyyy is adorable & i love the name My last post for my baby names you should see what ppl had to say about the names i've choosen. they deff. went off.
November 15

hes cute from ur pictures i think he looks like his dady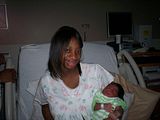 August 6

You welcome. I know you love him and still got feelings for him because I love my babydaddy and still got feelings for him but we just got to worrie about our kids if they want to be in there life then letthem but if they dnt then we can be the babys father and mother. If you ever need somebody to talk to im always here.
August 6

thanx for that inspiration cuz i was fighting him yesrterday and aftawards i felt really dumb. But i vowed i would neva get to me like that again cause he aint worth it i got my beautiful baby and thats all i need
August 2

True thats the thing i have no need or want for my baby father for this point but the fact that he doesnt even care about my daughter is a b***h but life has to move on with or without him
August 2

Girl we had our babies 6 days apart. My daughter was 8 weeks early. At least your baby father showed up the first day. Mine didnt and didnt even sign her birth certificate.
June 27

CONGRATULATIONS WITH YOUR BABY!!!!! AND THANK YOU VERY MUCH FOR THE ADVICE!!!