About Me

My pregnancy with S
1st Trimester
♥
1-4 Weeks [1 Month]
Complete!

5-8 Weeks [2 Months]
Complete!
*first appt at 7 weeks. weight 124 had internal ultrasound
9-13 Weeks [3 Months]
Complete! *2nd trimester AMEN!
2nd appt at 9 weeks lost 7 lbs (117) saw baby through internal ultrasound, 3rd appt at 13 weeks weight 121
2nd Trimester
♥
14-17 Weeks [4 Months]
Complete!(anatomy scan March 9th)
Couldn't tell boy or girl, appt at 17 weeks still down 2 lbs (122) everything looks good!
18-21 Weeks [5 Months]
Complete!
(3d scan March 26th) Its a girl! 21 weeks apt wentgood.130 lbs now which means I gained 8lbsin 4 weeks and I'm up 6 lbs total this pregnancy!
22-26 Weeks [6 Months]
Complete! 25 Week apt went good. I gained another 2 lbs this month putting me at 132 (8lbs total). GD test 5-17
3rd Trimester
♥
27-30 Weeks [7 Months]
Complete!!
27week apt good. gained 1 lb *133 (9total) passed GD test. 29 week appt gained 3 more lbs(12 total) baby is measuring to be 6-7lbs at term.
31-35 Weeks [8 Months]
Complete!...
31 week appt:gained 1more pound(137)/ 33 w appt: gained 3lbs (140) total gained 16lbs. 0% dilated. /35 week appt gained 2 lbs (142) 18 -total now. 2-3 cm dilated 100% effaced. On 7-22 went into early labor (35 weeks) they were able to stop it and put me on Terbutaline every 4hours now to stop contractions.
36-40 Weeks [9 Months]
Baking!!
36 week appt went good. No more dilation. I will be coming off my meds on Tues August 3rd. No weight gain
37 week appt: gained 1 lb, off the terbutaline now. Doc says he doesn't expect me to make it to my next appt but we'll see!
38 week appt 148lbs (24 lbs total) 3-4 cm. Doc sent me to the hospital and I had my baby!
October 30

I love sophias big purple flower!! So precious :D
September 23

haha thanks hun! yeah we are very fertile in my family! so i knew it wouldnt take to long. it only took one cycle with Landon
August 5

Well that stinks!
August 5

How are you doing? Are you still in L&D?
July 31

Thanks! I am in LOVE with little Sophia's room it's perfect! I actually wish it was my room haha
July 25

I'm hangin in there alright. Its uncomfortable, especially with the warmer weather this weekend, but overall I think its been tolerable. I've started working part time instead of full and try to come home most days to take a short nap. Husband has been helping out a lot so I haven't had to do too much. Looking forward to my Dr appt this Thurs which begins my once a week appts and they get to check on size and position, etc. I've gained like 50 lbs so I feel giant and sluggish, but all in all I'm trying to be a good sport about it :) And praying I don't go overdue like my poor friend being induced tomorrow!!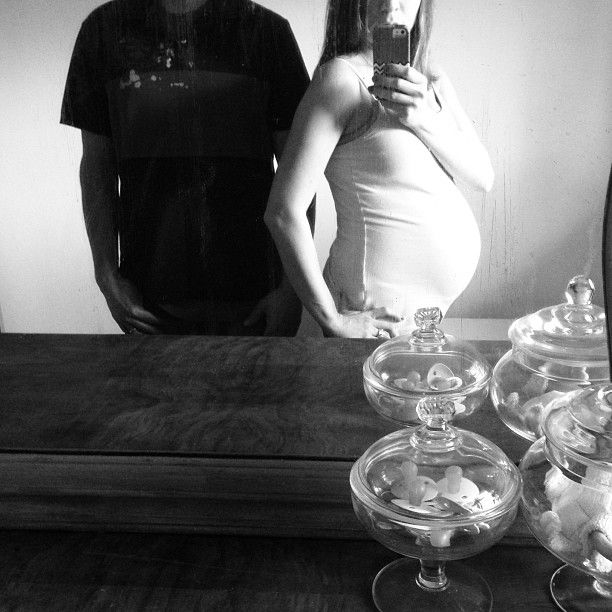 July 15

I love you new maternity pictures, they are super cute!!
June 29

You're welcome :D
June 29

<a href="http://community.babycenter.com/post/a21670987/the_hospital_bag_game?cpg=1">http://community.babycenter.com/post/a21670987/the_hospital_bag_game?cpg=1</a>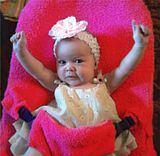 June 27

Are you feeling any better? i havent been in the thread much this weekend.
May 9

Thank you!
May 9

Just wanted to tell you Happy Mothers Day!