About Me
My name is Chelsea. I am 20.

I had my daughter at the age of 18 & thats when I found out what I wanted to do with the rest of my life. Be a mother. I have been with my fiance now for 2years and just recently found out I am expecting AGAIN! This isnt the first time, we have already been through 2 miscarriages together and need lots of sticky dust sent our direction!

I amthe mother to a beautiful blonde hair, blue eyed baby who goes by the name of
Kadence Makenna...but I call her Bug.
I raised my daughter until she was a year old all by myself without any help from her biological father, it wasnt until I met the love of my life did she know what I father figure was. She is now almost 3 calls Corey her father. I believe he deserves that right, although she did not come from his s***m, he bathes her,he feeds her, he brushes her teeth, he changes her butt, he dresses her, he buys her needs and most of all he loves her like she is his daughter.
I am working on my degree as a K-12 teacher and cannot wait to be finished with college! Its rough trying to juggle the role of wife,mommy,and student...but I know it will be well worth it in the end!
And I am VERY HAPPY to say she is going to HOPEFULLY be a big sister this August
Sadly, this pregnancy ended too soon for my heart to handle. My baby girl had Turners Syndrome & couldn't survive outside the womb. But it didnt take long for God to unexpectedly bless us with one of her siblings and although this doesn't take the pain away from losing her or the tears I still shed...I have to only hope that this new pregnancy sticks.
Due Dec. 5th.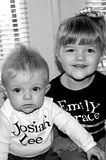 October 28

haha, thanks mama! keep those eyes open, EAT! that keeps me awake haha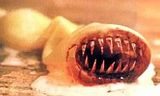 *~*~*~*~
I have 1 child and live in Vermont
September 16

Congrats on your little one! :)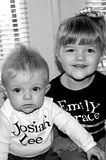 August 17

I wish I had the $$$ to spend to know! I'll just have to wait til 20 weeks. With Josiah we did the 3D gender scan at 15 weeks!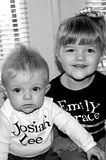 August 16

NO dont say that! haha I cant handle another girl! I want another boy
June 1

No but I wish it was! It is actually in my friend's house
May 30

Oh really? We used to live in Waverly. Yeah Perrysburg is about as north as you can get in Ohio.
May 30

Perrysburg. I'm thinking about going to Bowling Green.
May 29

Hey I see are in school, I'm moving to Ohio this summer and I want to finish my degree. Which school do you go to?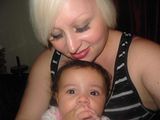 mommy2b#5
I have 4 kids and live in Kissimmee, Florida
December 31

milton is up top in the panhandle,at least 3-4 hours away. i'm in central florida,in the middle of the state,10 minutes from disney world.Thats probobly where you've heard the name "kissimmee"before.Kissimmee is "disney town" any time you hear about tourist related/disney related stuff,kissimmee is the town right there (even though disney is technically in lake buena vista) no,i'm not from here originally,i'm from pittsburgh pennsylvania,although i've actually lived here longer,20 years now.but all of my family is in pa,except me,my mom and sister.i go up to visit every other year or so.It's ok living here.it's just very crowded and very expensive to live.There is tons of stuff to do,but everything is so damn expensive nobody that lives here can actually afford to do any of it! i use to love it when i was younger and actually had a social life and went out and did things,now,not so much.it's just gotten annoying.and wayyyyy too hot.i think i'll be moving back up north eventually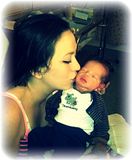 August 4

Its changed a lot from when we were on here.... all different ppl. Some things are the same and still great, but i used to love this site too, now its just a when i have time when im already on the comp or whatever lol. How are you feeling?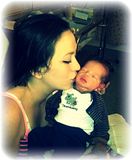 July 26

i know right, no one comes on here anymore, at least thats how it seems to me! I lived on here with my first but its just not the same this time around. Im doing good, yes im ready to get this little girl out of me though!!! haha. Im so sorry about your loss, i really hope this one works out well for you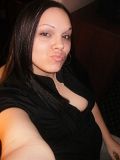 February 14

well i wasnt excited at first but im getting used to it! lol im kind of excited now tho. I want a girl. how old is ur baby?