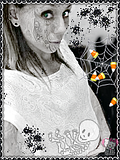 August 30

oh yay happy for you good luck!! jsut relax and dont think about it that much (i know how hard that can be) but know when you O and you should be having fun trying to make baby #2 =)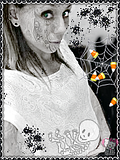 August 30

thanks for the pic comment
Oh, They tried to induce me 3 times and it all failed, She came when she was ready. Progress can happen really fast, some ppl are in labor for days and some just a couple of hours. you never know.
It may not be as long as you think, i delivered at 37 weeks.
Thank you :D I know you're getting excited yours will be here soon.
May 28

Ok. I am glad to hear that it moved up.
May 27

Where did you go? I am going to clear image tomorrow.
May 26

Did you ever get that 3d/4d that you were inquiring about?
I dont want her name to sound like everyone elses. I know that it cannot be avoided but I can try. My god daughter born April 29th name is Avangeline (from one life to live) Destiny and my friend's daughter born May 4th name is Alana Mari, another one of my buddies had a daughter born March 31st name is Sanaya Leonna, my cousin-in-law is due 2 days before me (she doesnt know what she's having yet. 2 of my neighbors are due 2 weeks around my due date so the name choice thing is kind of hard. I wouldnt want her playing and someone calls for someone else and she not know if it was indeed her name called. I know I ramble a bit LOL.
We have a couple of choices but not 100% sure on the first name. The middle name is set what about you?
I am not at that anxious stage yet and I am trying so hard to avoid it LOL. Hey I am from Brooklyn Too. what part are you from?