About Me
I am a SAHM mom of a smart and beautiful little girl. She was diagnosed with autism at the age of 3. She doesnt speak but expresses herself in other ways. I have the most amazing husband that has been there for me when times were at their worse. I also have an adorable chi-weenie and a very hyper dachshund. I love my little family they are my world
My labor story
She has arrived. I went in on Tuesday September 9th at 8 am to be induced. I was already dilated to a 2 and 90% effaced. They started me on pitocin at 9 and I started having contractions.The dr came in at noon and broke my water I was dilated to a 3 by then. After he broke my water it got really intense. I got a shot of something to take the edge off at about 3pm. It didn't do much really. Labor was going nowhere, the dr checked me at about 6 pm and I was only dilated to a 4. I could hardly stand the pain anymore. I decided to get the epidural to get some rest. (yeah right) My contractions got worse after that. They only put my epidural to a 6 when they usually start it at a 10 because I told them I had a fear of not being able to feel my legs. I started dilating very fast. The nurse checked me at 6:20pm and I was already at a 6. She checked again at 6:30 and I was a 8 already. By about 6:40 I was ready to push. I pushed three times and she was out. Victoria Penalee, born September 9th, at 6:48 pm. She was 7 Lbs 8 oz, 18 1/2 inches. After they got her out they delivered the placenta. They found I had a piece of the placenta still in me. So they had to manually remove it, so I had the dr's arm up in my uterus because the stupid nurses had no idea where the tool he needs was. I started having a panic attack after the pain got really bad. So they gave me something that put me to sleep.They did a D & C on me. After an hour of them trying to free the piece from my uterus wall it came free. They took out a quarter sized piece of placenta and 2 golf ball sized blood clots. I lost a lot of blood so I had to stay in the hospital an extra day and get antibiotics and iv fluids.We got discharged this September 13th. The doctors are now telling me I have less then a 30% chance of being able to carry a baby full term and even less then that for the baby's survival. We have our daughter though and I thank God of that but I can not have any more and that makes me sad.
Leeandra
I have 3 kids and live in East Peoria, Illinois
November 28

U need more pictures of my beautiful niece on here :-)
March 25

Hi, how are you? :)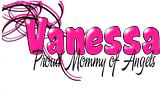 April 11

just letting you know your siggy is doen and wiating to be picked up... <a href="http://forum.baby-gaga.com/about571362-3.html">http://forum.baby-gaga.com/about571362-3.html</a>page 1
April 6

thankyou :) thats really nice of you, Victoria is precious!
Mama Kat
I have 2 kids and live in Kentucky
March 29

cutting cord voting is opened
January 23

Yey!! I'm glad she liked them!! I can't wait til Hailey gets out of this theething stage, she started at 2 months, although she didn't get her bottom 2 til5 monthsish and then got her top 2 about a month and a half ago. And still chews on everything! So i'll be very happy when she finally gets out of this stage!
January 22

Did you get your box?? I hope she likes them, and that they aren't to noisy for you :) I thought they we're awesome when I found them, Hailey was having a blast with your box before I took it to the post office lol :)
January 17

your welcome, and when i mailed your ox i mailed it 3 days\mail, so you should get it tuesday since mondays a holiday :)
January 15

Okay, your box is in the mail, and keep an eye out for the kohls email :)
January 13

I sent a photo to your email days ago!
November 7

Adobe Photoshop
November 6

I made it.