About Me
Hi, my name is Cassie. I'm a 27 year old stay at home mom. My hubbin and I have been married 7 years as of July 10, 2011. We have a 3 year old boy and a 20 month old boy. We've also recently taken in a 6 year old girl and trying to make her a permanent part of our family. Oh, and I'm pregnant and due in mid May 2011!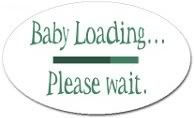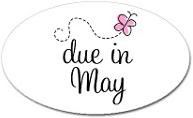 Timeline:
Start Of First Trimester
Month 1
Last Period: Aug. 12, 2010
Week 1 Thursday, August 19th 2010
*Complete*
Week 2 Thursday, August 26th 2010
*Complete*
Date of Conception: Aug. 26, 2010 most likely
Week 3 Thursday, September 2nd 2010
*Complete*
Week 4 Thursday, September 9th 2010
*Complete*
Month 2
Week 5 Thursday, September 16th 2010
*Complete*
Week 6 Thursday, September 23rd 2010
*Complete*
Week 7 Thursday, September 30th 2010
*Complete*
Positive Pregnancy Test: Sep. 30, 2010 (7 weeks pregnant)

Week 8 Thursday, October 7th 2010
*Complete*
Month 3
Week 9 Thursday, October 14th 2010
*Complete*
Week 10 Thursday, October 21st 2010
*Complete*
Week 11 Thursday, October 28th 2010
*Complete*
First Doctor's Appointment: Nov 1, 2010 (pap)
*Complete*
First Ultrasound: Nov 3, 2010 (baby measures 5cm)
*Complete*
Week 12 Thursday, November 4th 2010
*Complete*
Start Of Second Trimester
Month 4
Week 13 Thursday, November 11th 2010
*Complete*
Week 14 Thursday, November 18th 2010
*Complete*
Week 15 Thursday, November 25th 2010
*Complete*
2nd Dr's Appointment: Nov 25, 2010
Diagnosed with Hypotension (baby heart rate: 123)

Week 16 Thursday, December 2nd 201
*Complete*
Week 17 Thursday, December 9th 2010
*Complete*
Month 5
Week 18 Thursday, December 16th 2010
*Complete*
Week 19 Thursday, December 23rd 2010
*Complete*
Week 20 Thursday, December 30th 2010
*Complete*
Week 21 Thursday, January 6th 2011
*Complete*
Month 6
Week 22 Thursday, January 13th 2011
*Complete*
Second Ultrasound: Jan 14, 2010
*Complete*
Week 23 Thursday, January 20th 2011
*Complete*
Week 24 Thursday, January 27th 2011
*Complete*
Week 25 Thursday, February 3rd 2011
*Complete*
Week 26 Thursday, February 10th 2011
*Complete*
Start Of Third Trimester
Month 7
Week 27 Thursday, February 17th 2011
*Complete*
Week 28 Thursday, February 24th 2011
*Complete*
Week 29 Thursday, March 3rd 2011
*Complete*
Week 30 Thursday, March 10th 2011
*Complete*
Month 8
Week 31 Thursday, March 17th 2011
*Complete*
Week 32 Thursday, March 24th 2011
*Complete*
Week 33 Thursday, March 31st 2011
*Complete*
Week 34 Thursday, April 7th 2011
*Complete*
Week 35 Thursday, April 14th 2011
*Complete*
Month 9
Week 36 Thursday, April 21st 2011
*Complete*
Week 37 Thursday, April 28th 2011
*Complete*
Week 38 Thursday, May 5th 2011
*Complete*
Week 39 Thursday, May 12th 2011
In Progress...
Week 40 Thursday, May 19th 2011
BABY'S BIRTHDAY: May __, 2011


Hey lady.... How are you? How is your pregnancy going?
February 6

Ok, it just hit me.....does your name mean "Jesus Christ is Risen"? That's AWESOME!!!

December 5

Honestly....I thought growing up I would only want two kids maybe three and they were going to be a boy and a girl....well as you can see we don't always get the plan to go our way...seeing that God blessed Mike and I with three boys. And yet we still think that more would be okay...though I know that there will be days (similar to ones I have had already) where I will want to pull my hair out.....but I think the special moments will outweigh those :)

December 4

Lets see ... Caryn, Deana and Audrey are and I am thinking maybe it was Jessica (Brody's mom) but I think maybe there was one more. I can't remember. Are you excited to add another little one? Mike and I think maybe one more a little later down the road. Well, whenever God thinks its time. Congrats again and God Bless.

December 4

Congrats Cassieon baby #2!!! How exciting!!! Did you know that Caryn and Deana and I think one other person are expecting again soon!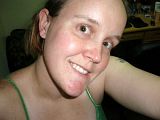 November 28

hello, my first prenancy here....only told a few people, we're waiting till week 12 to tell more people.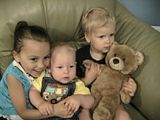 May 8

Cool Beans Yo! lol! I'll be checking that out for sure!
May 5

Always interesting new ways to see stuff in the bible, It's crazy, I don't know why but things just seem to pop out of the text, especially with the church I go to the pastor is constantly doing really in depth studies like that, He goes through every book chapter to chapter and it's just amazing! I listen to the sermons all the time at home (they're online and downloadable) I remember back when I was a kid when alot of people's families seemed to come to the lord, but the kids never fully got it, cause the parents never fully got it, There is actually a whole bunch of places in the bible where god warns us about putting our works before him, and not very many see it, The reason hardly anyone sees it happens to be thanks to the catholic faith, Not saying that all catholics are bad but I am becomeing increasingly appauled by the roman catholic church every day. The most recent pope was even talking about making mary part of the salvation plan, I'm sorry I have a huge number of catholics in my family and they always tell me that I'm in the wrong for not being catholic like them . . . I get a bit defensive and I'm not very catholic friendly. . ( i know not a good thing) But at any rate thanks to the roman catholic faith nobody realizes that your relationship with jesus is supposed to come first, He is supposed to be the one that promts you to have that loving spirit if his spirit isn't in it, it's not a "work" and his spirit can't be in it if you don't first know him. I don't think any body has ever had a perfectly normal childhood though, I know I didn't, I was a little rebel for a reason! I think sometimes people put too much stock in christian homes always being perfect, they never are, I don't think they ever will be either. It's all a matter of perspective. God is gracious to his children and as it says in psalms, there is a time for everything a time to live and a time to die a time for joy and a time for sorrow. . . It's all about his timing! It's amazing how his timing is never our timing, but it's always the best timing. at any rate I think everyone has an amazing testimony of their own, it's just a matter of finding it! I'm always open and honest about what I believe and if you ever want to know more I'm always here!! if you want to hear more about genesis 5 (cause there is actually a lot more to it than even what I said!) the sermon on Genesis 5 (most of my sources) can be found at www.horizondenver.com click on the link called "teachings" then "pastor Dave Love" then "Genesis" if you right click on the mp3 file it will give you an option to download it, if you left click it will open a new window and play . . :)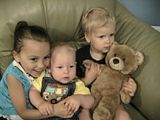 May 5

Wow, that is very interesting! I don't know that I would have ever thought to look up the meanings of their names and try to put them together like that... but you're right, it does fit! Man, that is awsome! Yeah, as a kid I grew up (for the most part) in a christian home. My grandma was saved before the rest of the family and she was the one that took care of us kids most of the time because my mom was divorced and working her tailend off. Then my mom and step dad got married and the entire family came to the Lord at the same time. I was one of those kids that put up a pretty good front and made it look like I was a perfect little angel out side of the home, but when I was home I was full of flaws. I had a friend that influenced me to do some not so christian things (one of which was losing my virginity to a guy I had only known a few days). When my parents found out what I had done with the one guy... I went into a deep depression and up until New Years this year I was still kind of living in it. I still went to church and knew I needed something to help me find peace... but I thought it was the deeds I needed to do to make things right. I found out it wasn't what I needed to do. It was what I needed to allow God to do. I needed the Holy Spirit to control my life... not myself... 'cause what I was trying to do wasn't working. lol! My husband has seen a huge change in me and obviously God has too 'cause He probably wouldn't have blessed us with this bundle of joy had I not had a change of heart and mind. :D Anyway, that is very cool. You have an amaizing testimony... keep sharing it and hopefully the lost will understand and see that you've been there and know what you're talking about. May God bless your tongue and your heart with His fire! Keep sharing! I love learning new things! Cassie & baby <><
May 5

Oh yeah I tried that stuff too but none of it really made much sense and I never got very far, The reason I love that chapter has nothing to do with the dates and ages even, It's the people and the order they are in, in any other order they wouldn't fit they are in that order for a reason, if you look in the bible one of the things that is really big all throughout is that names always have meanings, Like abraham for example, He had one really great testimony even though it didn't make much sense, When his name was abram it meant "exhaulted father" and yet he had no children, Names were supposed to mean something about you. then god changed his name to father of multitudes, yet still he had no children, But it was an opening, every time someone asked why he was named father and had no children he got to explain god's promise to him, the promise of being the father of nations and having his liniage be likened to the stars in the sky, Pretty cool testimony huh? Well every single person listed in chapter 5 of genesis has an interesting meaning as well, Some of them had good testimony from their name some filled pieces in text, But keeping in mind that scripture interprets scripture and that everything in the bible is supposed to A.) point to jesus and B.) teach each one of us something. This is what I have come to beleive, Interpreting each name in adam's line is like this : Adam = Man Seth = Appointed Enos = Mortal Cainan = Sorrow Mahalaleel = Blessed god Jared = Descend Enoch = Teaching Methusalah = His Death Shall Bring <-- my personal favorite I can explain if you want Lamech = Servant of God Noah = rest When you put them all together they read: Man (is) appointed mortal sorrow (but the) blessed God (shall) descend teaching (that) his Death Shall Bring (the) servant of God Rest. Pretty cool huh? and also I personally believe that this chapter also shows us the first man to ever be raptured (Enoch) looking at the typology it is very specific to the fact that each one of them died, Except for enoch "and enoch walked with god and he was not for god took him" to me that sounds like he was the first man to never face death! (also How Cool huh?) If you really read the termonology it clearly portrays a picture of christ, which to me is just too cool!! If you want to see where I got all of this let me know and I'll write up all my reference points and such for you as well! But I just think that is too neat! Here we have a chapter that rally doesn't seem like it means something, until you really examine it. then something really cool pops out of it that fits. and it's just amazing! there are so many places in the bible that are that way too! It's unbelievable how much I have learned about the book that I thought I knew Just in the past 6 months or so. . . I also grew up in the church and grew up reading the bible and memorizing it and so on, but I was a rebel, i decided I didnt want to believe that it wasn't important when i was about 10 and I started to fall away, I was still forced to have my butt in that pew every sunday so I did really great at working up debates backed by my biblical knowledge, I left the faith completely at 14 and became wiccan, I finally realized where I messed up and who the real god was about a year ago, and i should have known it all along but I was dumb and didn't listen to the stuff I grew up knowing, But I was seriously amazed when I started really studying my bible and realizing that it's not the "bogus book" that I thought it was as a child, It's an amazing, detailed story about the son of god, and his story is finished but his works aren't and thats just really interesting to me!, I now believe the bible is true word for word and from cover to cover, and I'm doing my best to model my life after scripture and what god thinks is important. At any rate, I hope your night is going well! and I will talk to you soon! :)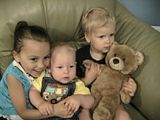 May 4

<blockquote>maxtherat wrote: Oh interesting side note, My favorite chapter ( at least for the now) in the bible is Genesis 5 Have you ever studied it?</blockquote> I went to Bible college &amp; was raised in a Christian home (got grounded many times and that's all I did was read the Bible while I sat in my room). I've read Gen. 5 many many times. Did the math and tried to figure out who was still alive when who was born and all that. It has been a while tho and you may have a different out look on scripture than I do, but yeah, I've studied it some. :) I was hoping that this type of recording system would continue on thru-out the Bible, but sadly it doesn't. It would be cool to see the entire liniage of Jesus starting from Adam and see how long each person lived!
May 4

Oh interesting side note, My favorite chapter ( at least for the now) in the bible is Genesis 5 Have you ever studied it?