January 26

You have such a beautiful family! How is your big girl doing with a new addition to the family? We plan on having another when my daughteris about your eldest age, so i'm just wondering how it is! :)
EastonsMom
I have 1 child and live in Winston-Salem, North Carolina
October 29

Hey there! Yes we use to live there, I moved in April. I miss it so! We lived on James Island in two different locations and in North Charleston once. I really would not recommend North Charleston, unless you really know the area it is really easy to wind up in the wrong place. I loved, loved living on James Island. We lived there first, moved to N. Chuck and quickly moved right back. I also worked on Johns Island and you can't go wrong there. We had a few friends who lived in the Summerville area, but that was just too far from the beach for my liking. As for schools, I never really heard anything bad about any elementary school. My son is too young for school so it wasn't really a priority for us. I do know that James Island Charter High School was one of the best!
October 10

Oh wow, she is stunning! :)
i'm in jacksonville what about you?
hey seen you on one of the photography forums and seen you live in florida thought we might have alot in common
March 3

ohhhh wayyyyyyyyyyyyyyy up there! LOL i bet you FROZE today! cuz i know we did here :)
March 3

:) where in fl do you live?? we're in west palm.
March 3

<img src="http://i67.photobucket.com/albums/h307/stars9105/bab_Page_0-Copy.jpg" />
Jen 182
I have 3 kids and live in Texas
January 16

In case you haven't seen it yet the siggy I made you is ready for pickup here... <a href="http://forum.baby-gaga.com/about458234.html">http://forum.baby-gaga.com/about458234.html</a>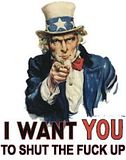 January 10

It's very cute! Thanks! Jack says he's glad to have her as his princess :)
January 8

<a href="http://groups.myspace.com/westpensacolamommies">http://groups.myspace.com/westpensacolamommies</a> add us on myspace :) all of the info is on there :)