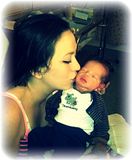 October 4

? im confused.... its been a long time since what?
January 27

haha aww thanks girl. well look at your daughter shes growing so fast. i love her cheeks. i just wanna kiss em lol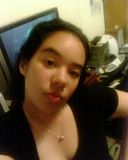 CASSIE .
I have 16 kids and live in San Francisco, California
December 15

Hey! Sorry, I havent been on for so long. Had no internet. . . boooo. Lol Everything's been hectic at home. Getting ready for the holidays &such. What about you?
December 3

Do you want an spacific colors or any words on the picture?
Booperelli
I have 2 kids and live in Eaton Rapids, Michigan
December 3

it's a nickname :) started in a thread about outrageous baby names.
*B*[HBC]
I have 1 child and live in Texas
November 26

Hi!! aww thank you! i didn't know about that contest?! can you send me the link?
November 15

Just stopping by to say Hi! Take Care!:P
Sommerr
I have 32 kids and live in Clearwater, Florida
November 13

u have the cutest little one in the world! congrats!
November 7

thank youu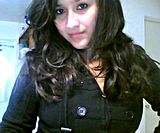 Mama J♡
I have 3 kids and live in Arizona
November 5

She is doing fine, getting bigger every day.!!;]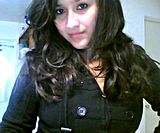 Mama J♡
I have 3 kids and live in Arizona
November 4

hey, how is it going? loving the mommy life? by the way ur daughter is adorable:]
Shangri La
I have 1 child and live in Vacaville, California
October 30

your daughters cute :) Is she keeping you up through the night or does seh sleep through?