About Me
I am sincerely happy you stopped by my page to learn about me. Firstly, I would say I am a bubbly upbeat person. Sometimes lazy lOL but I like to get out and do things. For example, I like to go on walks in the forest (woods) and also I love fishing. I have never been hunting but I would sure like to try it sometime. I also find myself very artsy, I love painting canvas, drawing, doing henna tattoos, writing poetry when I have the time things like that. Joshua Daniel Born 05/07/2008 12.55 pm
Serenity amira Born 02-08-2010 10:22 PM
December 23

<b><i>We have the same due date! :D</i></b>
November 28

been ok but always can be better:D pregnancy is ok.. wayyyy different then the first time lol I cant wait to find out what we are having tho! Im glad to hear all is well!!
November 27

long time no talk!!! Congrats you have two babies now!!!! they are beautiful!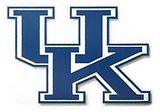 February 28

yeah im not living with my mom while hubby is gone! id go crazy!!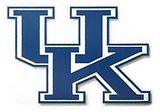 February 25

oh thats cool! yeah ill be moving 2 hours north in about a month... hubby is joining the army and im moving close to mom while he is at basic!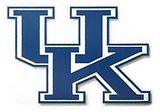 February 24

hey thanks for the PT where in MN are you from? Im from st. cloud area
July 29

Hey mama!! How are you girl? I miss talkin to you and Helen. How is she? I saw her pics and the babys soooo cute! How are you and your little monkey doing? Soooo cute! Wishing you the very best on your pregnancy mama! hugs
June 6

OMG Victoria, CONGRATS MAMA!!!!!!!!! Awww.... Helen has a looonnngg gtime she doesn;t write :( I do comment on her myspace pics.. she had the cutest baby bump!! I remember how concerned she was of miscarrying!1 I'm so happy for her!! Please tell he I say hi and Congrats!! I'm so happy your pregnant again!! What ablessing that must be!!! I wish you ahappy and healthy 9 months and baby!!! Please keep me posted on you .. you will def hear from me.. Im going on Thursday to my fertility doctor whatever he says I will def update.. I just knwo now we are closer to conceiving thi sbaby!!! :) Hugs swetts! Love ya! Ruthie Please stay in touch! ♥
June 5

and i thought i was the only chick who liked to fish. guess i was wrong. lol.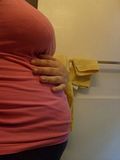 August 21

you sound awesome! Lol. Go minnesota moms!!
meme xo ♥
I have 17 kids and live in Minnesota
May 9

Congrad's on your baby.He's adorable.
TypoDemon
I have 2 kids and live in Hagerstown, MD, United States
May 9

Congrats! Hes a cutie:)