LovinMumOf2!
1015 Posts | Joined BG: May 02, 2007
Last Visit: 9 months ago
Age

31



Gender

Female



Status

In a Relationship



Work

Mum, student, playgroup co-ordinator, waitress!



Location

Newcastle, Australia



Interest

Life revolves around my kids, playgroup, school and work!



Grab a coffee, maybe even some popcorn...lol, I like writing! Hope you enjoy reading!
About Me -
I never imagined life as it is, but I love it and honestly, wouldn't change a thing!
I'm still doing what I believe I was meant to do in life, just as different times that I'd had mapped out in my 'perfect little world'. I have adjusted to being a Mum and I love it! I'm also studying to be a primary school teacher; something I always wanted for me!
Life is full on and a never ending juggling act, but it's everything I want. And, having two babies within 13 months was the best mistake I could ever make! The first 6 months were a struggle, but now they have each other, and they'll have that for life!!!
My Treasures...Haz and La

Harry - Jan 2nd 2008 (HARR-REE NOT HAIRY, WE'RE OZZIES!)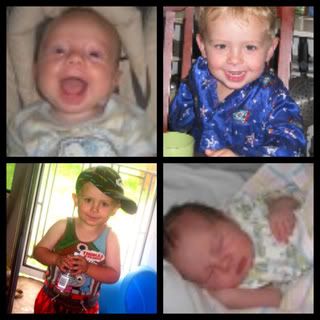 Allani Jan 23rd 2009 (AR-LAR-NEE We're ozzies)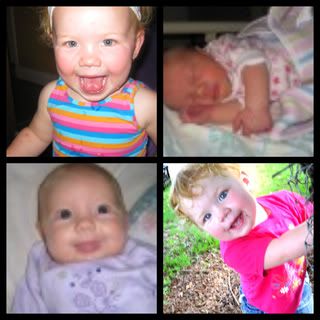 How my kid's got their names..
Harry Benson Jay and Allani Jayton Raye!
Harry's name is in memory of his paternal great- grandfather, Harry, his maternal great-great grandfather Bent Nelson (Benson) and his maternal Aunty Kirtsy Jae (Jay).
Allani has been named after her paternal grand-father Allan (also her Dad's middle name), and in memory of her maternal aunt Kirsty Jae and paternal uncle, Tony (Jayton) and after her maternal great-grand-father Raymond. My middle name is also Raye, after my Pop so glad I could pass this along to her. May these loved ones that have passed rest in peace and their memories live on. I love names with meaning!
My sister Kirsty Jae, left us in 2001. Drug overdose
My BIL left us on the day Harry entered the world. Tony committed suicide - mental illness and drug abuse. These 2 will be missed forever. Drugs and mental illness destroy way too many families!
This is my much loved other half and I with our niece, a few years ago now! Yes, my kids look like their Daddy! Lucky he's got looks! ;)
Me @ 39 weeks with Harry. Didn't take pics with Allani. You definitely do things different with the second child!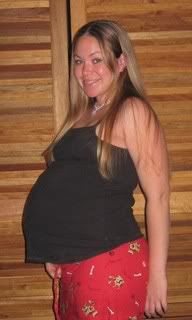 My family is my world!


Lol, yeah we fought like mad! We were classmates...or is there a phrase class enemies! One of us usually got booted out of class! Lol, if only we were honest and just admitted we were keen for eachother back then!!! Hahahaha
Current goals:
Stay sane! Raise the family to the best of my ability! Complete University Degree with great grades, lose the excess weight!
Finally - our family is affected by ASD. Both Harry and Allani have been formally diagnosed as having autism, but both are moving up the spectrum. I make it my mission to spend every spare moment implementing effective strategies to encourage their learning development. Some work, some don't. Having two completely different children, and studying both primary teaching and psychology, I do feel fairly knowledgable in this field. If I can help you, let me know. Or maybe we can help each other.