About Me
I got married March 9, 2008, graduated from a great school in May '08, and gave birth to our little Grace on August 27, 2008. 2008 was a crazy year for me!
Life never ceases to amaze me! We found out at almost 13 weeks that we are having twins! No twins on either side of the family so it is definitely a huge surprise! We found out at 17 weeks that it is a boy and a girl and we couldn't be more excited!
My oldest was 5 lbs. 2 oz. 18 1/2 inches long, born at 39 weeks. I had IUGR with her, but she is perfectly healthy!
At 36 weeks, my water broke with my twins and they spent 12 days in the NICU. Sophie was born weighing 4 lbs. 15 oz. and was 18 1/4 inches long. Cooper was born 5 minutes after his sister weighing 5 lbs. 2 oz. and 18 inches long. I had a vaginal birth with my twins and it was a great experience. If anyone has any questions, feel free to PM me! :)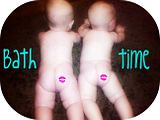 June 4

LOL. Yes. I'm still at the hospital, and can only use the net on my phone. The only place they have wifi out here for the laptop is the lobby. So, I will update when we get home tonight. Its just to much typing for my phone. But they are here, and doing great.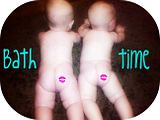 May 28

I see... Ive been reading all your updates and Im really sorry things have turned out the way they have for you. Honestly... :( I know they are strong ones and will be home soon!!
April 20

Do you need any tips for breastfeeding the twins?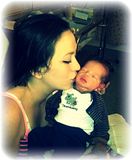 March 18

We had our ultrasound! I got them often cuz i am a nurse in ob lol. But i wasnt sure if they were just missing it hahaha, but today we saw and its only one!!! WHHEW although two would have been cool, we are already going to have two so im glad this is just one! hahaa. But thats awesome for you!!!!!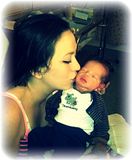 March 7

When you got your first ultrasound did they think it was one baby? You found out at 13 weeks your having two? Are they identical? Twins run in both sides of mine and my husbands fam and we keep wondering when we will know for sure!
adkjishaiu
I have 3 kids and live in Los Angeles, California
January 22

That's funny! It's a challenge some days but they're all so close...I think it turned out to be a perfect space of ages!I hope you have the same luck!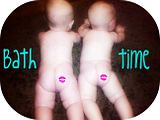 January 22

Part of me wants end of may/june to get here so I know they are ok. The other part, wants to wait as long as possible before they arrive. I am ready to get them to 6 months where things start getting easier. LOL!! Where is the fast forward or pause when you need it???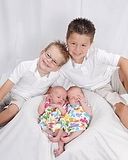 Court6382
I have 4 kids and live in Pennsylvania
January 14

That's exciting! We can't wait to find out. I think it's a boy and a girl, but it's so hard to guess. I dont' get that mother's intuition. We are just hoping for healthy and at least one girl because we are done. That's so exciting! I can't wait to be able to find out. Were all the measurements and everything good. My ob won't give me my ultrasound until at least 18 weeks...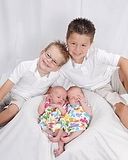 Court6382
I have 4 kids and live in Pennsylvania
January 14

Did you find out what the babies were!?
January 6

I saw you in "whos online" congrats on the twins!!! :) Just wondering, what website you got the counter with the u/s pic?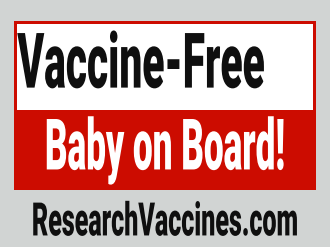 EmmaGrace
I have 3 kids and live in Ennis, Texas
December 22

where are you?
LexiPerez
I have 3 kids and live in California
December 13

I breast feed. My son was in the NICU for 6 days and was on both formula and breast milk but since hes been home it is strickly breast fed. They are 7 weeks and are up to 9.5lbs. My daughter came home weighing 4lbs 13 oz she grew trmendously fast