About Me
we are a family of three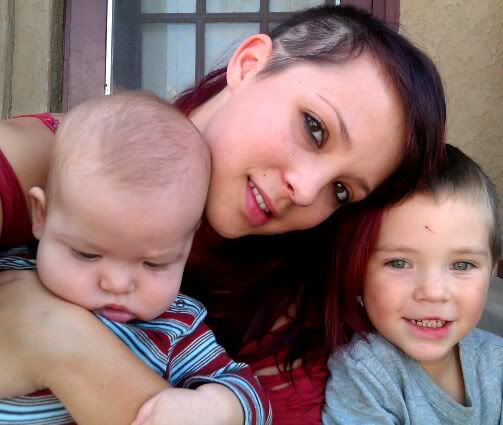 walter
8.7.08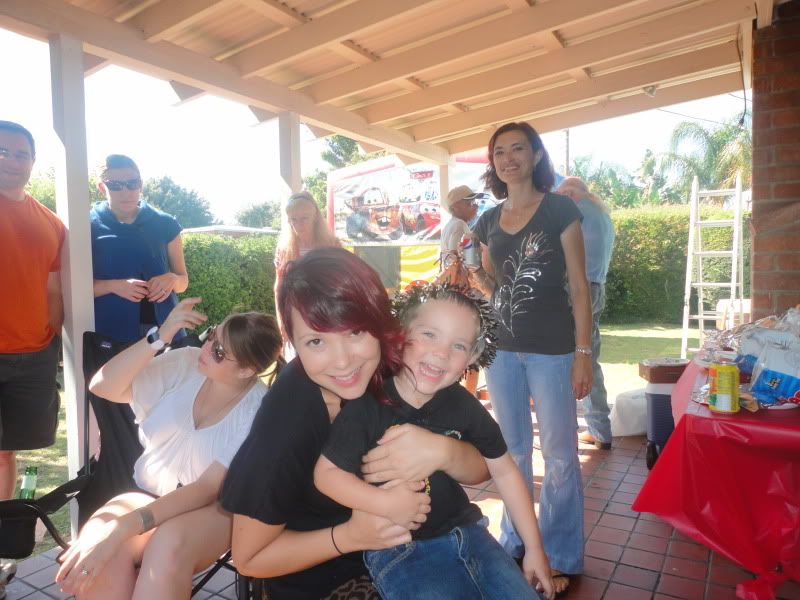 and my littlest babe
vincent
3.28.11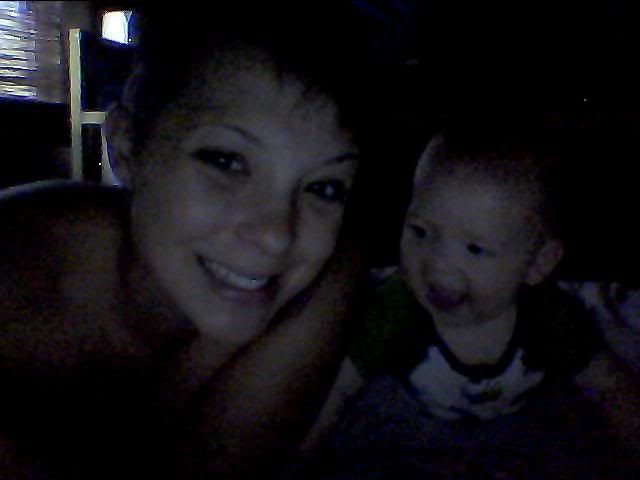 me?
pro breastfeedin
i make my own baby food
anti shot giving
maryjane lovin
attachment parenting
"conspiracy theorist"
metaphysical
oh and i have a slight obsession with all things leopard print and hello kitty!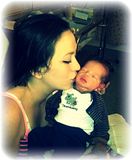 October 29

your page seriously needs an update lol!!! mine too hahaha
MOMMY❀
I have 2 kids and live in Texas
May 19

I freaking LOVE your haircut. It's so adorable.
so far SO has been lucky we don't have a credit card yet... otherwise i would have everything HK on ebay, but for now its just what i can find at walmart, and other store's in town. alot of my friends dont help either, if they see something HK they let me know, or buy it for me.
me too, there is hello kitty in every room in my house... if i see it and its hello kitty, i have to have it. and the thing's that aren't hello kitty, i have sticker's on lol it wouldn't be my house if there was no hello kitty. lol
"oh and i have a slight obsession with all things leopard print and hello kitty!" meeee toooo!!! :D I'm HK obsessed, and if its leopard print I buy it!
I joined here in October, when I found out I was pregnant. I found the June 2012 mom thread and felt accepted a little bit. But once I let it 'slip that i lovingly nicknamed my daughter 'brat', they tore me apart. Completely. I looked to these women as friends and always attempted to ask them questions first and I was blown away that they judged me for an innocent nickname. Is it just me, or has anyone else seen the cute pants with BRAT plastered on the a*s cheeks? Or sparkly glittery BRAT shirts? It's not a horrible name.. just means my LO is a diva and she's not even born yet. That's what led me to post part of that on my page. The other part was after seeing so many scared women asking "Is there a CHANCE I could be pregnant?" and the people tell her to 'pee on the keyboard' or 'queef on the screen'... Full of sarcasm at a women who is terrified and unsure. Of course, we can't say YES you are or NO youre not, but that wasn't the point of the post. Ya know? There are definitely a few nice people here. But I just happen to wander into threads a lot, and reading through all the posts...its disheartening to see the amount of rudeness and venom coming from a LOT of women here. I do what I can to be helpful and polite to everyone, in hopes maybe one day it'll be returned. :)
February 29

Holy shit is that a Hello Kitty bow shaved on your head?!?! It's freaking awesome!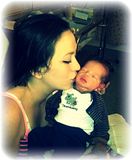 January 24

your sweet. I am getting ready to post updated pics lol, and i am now transitioning my workout and eating habbits again to shed a little Tell me why jordyn and sally want to drink my protien shake lmao
January 13

Will do mama. :) Every guy told me I had a passion on stage which was true I liked the pole not dancing on or talking to guys lol. But the only thing I liked bout there was the girls. We were so close and always had fun. But I've been alright minus the Mormon sickness. I struggle to eat because of it. Besides that I been working all the time and spending my free time from work with khylie. How are you and the babies doing?
January 12

Thank you so much! Your boys are adorable!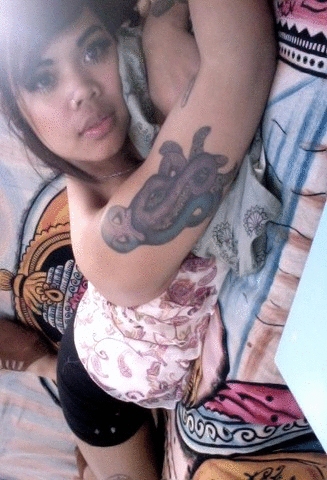 KNZ.
I have 3 kids and live in Washington
December 26

Thank you, you're amazingly beautiful as well.
PrettyMomi
I have 1 child and live in Chula Vista, California
December 18

Your little fam is absolutely DARLING :D I PT'd you.