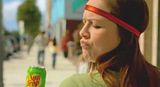 March 27

Sweet! Your 3 days older than me lol And thank you!
March 13

every thing is good with me!!! how about you how you been?
January 29

thank you so much mama so how are you and the little one doing???
January 24

I had my baby on monday the 19th :D
January 14

i really hope she isnt either i been trying to walk a lot my doc told me that if i did she could come during the weekend if not i'll just have to wait and see what he tells me at my next appointment thanks for the number :D
January 13

no....no signs of labor when i went to my dr's appointment on monday he told me my baby hadnt dropped yet and i wasnt dialated at all so i wouldnt be delievering this week maybe during the weekend but thats if i walked a lot all week so thats exactly what i'm doing i just want her here already
January 3

i'm feeling so exhausted i just want her here with me already but she hasnt even dropped yet :( no i'm not back with my baby's dad i met someone a thousand times better than her biological father he acts like he is the dad i think is the cutest thing ever my baby's dad really doesnt care about her at all to him its like my daughter doesnt even exist it gets me so angry ne-ways how are you doing your baby must be really big now is his dad still around??!?!
November 30

wow he is growing up too fast...has his daddy seen him lately?!?!? well as for me i'm getting really nervous excited and scared lol but i cant wait to have her here with me
November 26

everything is going pretty good my due date is slowly approaching i cant wait lol how are you and the baby doing?!?!?!
I'll look for them then. I'll have tonsssss of pictures of Trent tonight lol I'll end up going picture happy. All I can think about is how if I never would've had Trent, I wouldn't of known I had heart problems, and who knows when I would've found out or how
I'll put some up tonight. I'm sending my mom to get batteries for my camera, that way I can take tons of pics! Hes adorable =]] He looks JUST like me when I was a baby, I wish I had a picture of me on my computer. Send me some of those pics of Aidan!! Or are you gonna have them on your myspace?
No I'm breastfeeding.. he's taken to it really well =] Besides the sore nipples, I love it! He even holds my hand, its so cute lol. Yeah Trent's up at night and sleeps during the day. He let me get about an hour and a half of sleep last night, and hes taken two long naps today already. I told him if he just slept during the night, he wouldnt be so tired during the day :wink: Hows my Aidan? =]]