About Me
Hello,
My name is Anita. I'm a 25 y/o mother of 2, Taytum is5 y/o andNatalyn was just born on Jan 20, 2009!!! My daughtersare the light of my life and they mean the world to me!! Taytum lost her biological father when she was 2 y/o, but has since found her "new daddy" in my husband who loves her like his own!!!
Myspace Countdowns
,
Pregnancy Countdowns
at WishAFriend.com
I was not always married, I once was a 19 y/o pregnant girl who married her bd. he later became addicted to drugs, they always say you marry your father and thats what I did. My father has been an alcoholic and drug addict my whole life and I have learned fromhim not to do and refused to have my daughter learn that way. So i divorced after a year of marriage to her dad. My divorce was finalized in 2005 and her father moved away for a year then came back and later committed suicide for what ever reason we dont know. I married my husband in 2007 on his R&R!!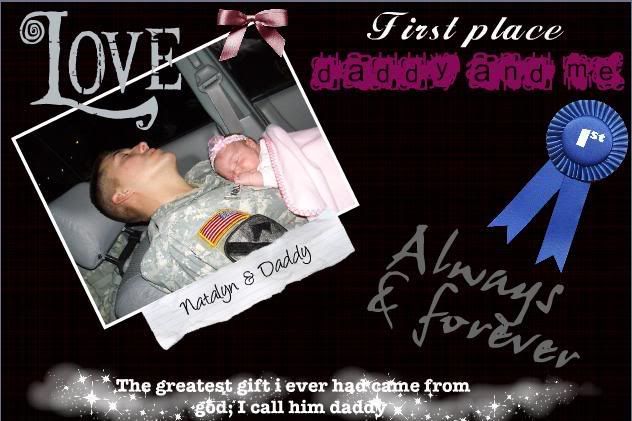 My hubby and I met in highschool when we worked for a pizza place. We dated and I broke his heart :-(. I later (6 years later ) found him on myspace and we became best friends. I helped him through his divorce of his drug addicted wife.I refused to be anything but friends before he deployed, but that didn't last. He is the love of my life and is the most wonderful guy I have ever met!!
I am married to the Army, LOL!!
My husband is in the Army! I used to be in the Navy. I respect my hubby and all those who serve. I dont like being disprespected by anyone, but I know when to keep my mouth shut, learned in the military!
Im not the typical military wife!
I wear no rank! Nor do I see ranks on the other wives unless they are enlisted/commissioned. In my hubby's company thatshow we roll.
Hell, I dont care if soldiers respect me, He only requires of them the same that he requires of any person on the street common courtesy. I feel hurt from what someone says (and that takes alot) I will let them know! no reason for my husband to do it for me.
People will read this and say I'm a b***h or that I come off that way. Im really a sweet person who thinks of others and 99% of the timeI keep my thoughts to myself unless otherwise asked for, then be prepared to hear what I have to say, which usually isn't alot. To each their own, thats how I roll.
I love tattoos. I currently have 8 of them and I'm on a hold for a little while. I have one piece of my sleeve already on me, both feet are done, my daughters name and her angel on my back, my all time favorite fairy artist Amy Brown fairy "Sadie Strumpet" on my back. My lower back says "forgiven" and will be a back piece. I have a memorial on my leg for my daughters father, who was one of my best friends when he was sober. One day I will have the pics up of some of them.
(made by me )
Once you get to know me you will understand about what I say above. LOL its alot to take in and comprehend. Have a great day/ evening/ night!!!
September 8

Your children are adorable! (: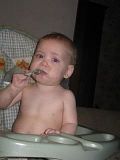 May 18

YAYA LUIS IS 13.8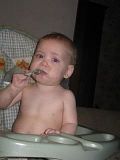 May 16

AWW!! IM SORRYY!! I HOPE SHE GETS BETTER SOON AND MAKE SURE U KEEP ME POSTED!!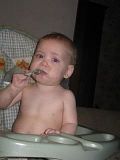 May 14

AWW POOR LITTLE NATALYN KEEP ME POSTED PLEASE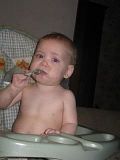 May 12

omg hows natalyn sorry i havent been able to check b4 now i have been busy with luis he is now 13lbs 8 oz he went for his4 month check up yesterday he will be 5 months on the 29th!! i cant waitt!! well i hope natalyn feels better keep me updated!
April 13

He loves it. He doesn't slip out of this one as much. Its a bit old fashioned (the new ones are like $100 I think).
Nick will be in the s3 LOL a pogue I think thats how u spell it
hahaha aww. havent seen that movie yet. I had a teacup back in the day it was like a kid IMO. I'm scared going into a new frg. <---loser
why in the hell did u get a rat girl??? why????????????
puppy?? I pissed nick off 4 nights ago on webcam. I can't get into it. He gave me the most hateful face and closed the laptop. you got a new puppy?? is your supply drying up?
good good just a little balh feeling. I can't sleep yet :x I emailed sarah to introduce myself formally, waiting to hear back from her. I don't want to go a different FRG (no offense) I love mine :(:(:( My frg leader called me all night last night checking on kay. her husband and my husband are best friends. :(:(:( How are yall doing??
She had went 4 days! They were worried cuz of the xray they did that showed her completely full lol