About Me
Hello Mommies! I am Samantha, I am a mother of a beautiful daughter, Madison who was born July 26th of 2008 and I am due again July 13, 2009!!! Wasnt planned, but its a blessing! I love this site, I came here during my first pregnancy for answers and you guys were great at helping me. I look forward to meeting new mommies!
March 21

I'm also 20 years old. I am engaged, i have 2 little girls and a boy on the way. I live in port Arthur tx. :wink: I work at wal-mart. And i am very blessed and thanking god every night for my lil boy!
October 22

Hey! Your little Girl is beautiful...I noticed she was born in July. Well Us July 2008 mommys have a thread. Not sure if you have been there but thought you might like to come join us... here is the link <a href="http://forum.baby-gaga.com/about343194.html">http://forum.baby-gaga.com/about343194.html</a>

October 7

im in manteno! just thought that was cool...lol...
July 28

you have that kid yet??? what's taking so long? lol
July 23

So the day is soon approaching for you to induced. Are you getting excited? Hope all goes well with you. Where are you having the baby at... St. Mary's or Riverside?
July 17

wish you so much luck w/ that! :D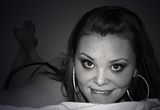 July 17

Well it's warm in there. She's comfortable lol. Well good luck. I know that it will go good. I'm pretty jealous though...I really wish my little one was due around now. I still have little less than 2 months...seems like years.
July 17

aw sorry to hear that. but shes almost here and you will feel a whole lot better. !!!!! so your going to college and stuff?
July 16

hehe its coming soon then! im looking forward for the updates soooo much. so when does it feel less painful i know when your pregnant for the first weeks its hell... is it aorund the middle when you feel ok? or the last few weeks? (hope i made sense)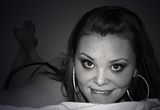 July 16

Your baby still hasn't gotten here?
July 15

hahaha men... but still your almost due uh?
July 14

LOL. thats awsome that your almost due!... your going to have a beautiful and healthy baby! :] hows everything else w/ fiancee or hubby?