About Me
<img src="http://images.paraorkut.com/img/pics/glitters/k/kick_ass_mom-2880.gif" />
<img src="http://davf.daisypath.com/lmTPm4.png" />
<img src="http://i301.photobucket.com/albums/nn79/countriegurl43/fall2009183-1.jpg" /> <img src="http://lc.fdots.com/cc/lc/fc/fc547c3982841543fe2bf029e41f40ab.jpg" />

My name is Katy, I'm 19, married and a mommy for 2 beautiful babies. I joined Gaga when I found out I was pregnant with my first child in march of 08'. My son was born 11/22/08. His name is Steven Jr. after his daddy. My daughter, Lillan, was born 08/27/10. Maybe I'm bias on the subject but I think they are the cutest kids ever. I no longer share photos of my kids because there are some seriously sick people in the world...
I met my husband 10/13/07. We were married 10/10/09. He is truly the man of my dreams and I love him more then anything. We have our problems, sometimes I think I hate him more then anyone and I want to throw a frying pan at his face...but we tough it out and in the end I know we can make it through anything.
I love my life. Being a young parent isnt easy but my babies are worth it =]



<b>^^ That was then... </b>
<b>This is now....</b>
I'm now 20 years old and a single mother of two beautiful babies. My husband passed away 02/13/11. He was my other half, my rock, my support and my streangth. I can't even put into words the pain I feel without him with me. Life is a daily struggle. I struggle with my kids, I struggle with my bills, I struggle with wanting to live. Some days I can get by without breaking down, most days I just want to crawl back into bed in the morning and sleep life away... however I know I have to live, I know I have to want to live, I know I have two babies that count on me, depend on me and love me and they are my reason for living. I look at them and see their daddy, I know he lives in them.



<b><i>I'm a:</i></b>
<b>+ formula feeding</b>
<b>+crib sleeping</b>
<b>+circumcising</b>
<b>+vaccinating</b>
<b>+disposable diaper using</b>
<b>+pro-life</b>
<b>+CIO</b>
<b>+Anti-spanking</b>
<b><i>Kind of mom...
</i></b>
<img src="http://lb3f.lilypie.com/u2bQm5.png" />

<img src="http://lb1f.lilypie.com/J2wCm5.png" />

<a href="http://pregnancy.baby-gaga.com/"></a>
December 8

I found such a beautiful, perfect song. But nobody I know gets what I'm going through. So I'm turning to you, because I think you'll like this song as well. Hope you're doing well. <a href="http://www.youtube.com/watch?v=c_ezxfiZ8vI&amp;fb_source=message">http://www.youtube.com/watch?v=c_ezxfiZ8vI&amp;fb_source=message</a>
oh have you had any help or support from friends or family?
what year did your husband pass in? Have you had anytime to let it out?
July 14

I'm very sorry for your loss momma. How are you?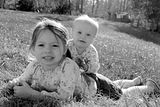 January 22

Haha i think i asked you that before a few days ago. Did i? Sorry, I just like seeing people on here from around me. Lol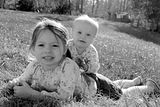 January 22

Hey you were in a thread I am in and I seen you are from VA. Where about?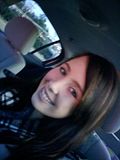 Cpaige08
I have 3 kids and live in Lithia Springs, Georgia
May 13

Good luck with your baby girl. Its not so bad with two, you will learn fast!
January 26

Oh, you're such a brave girl :) You seem to be doing a marvelous job. Good luck with your new baby!
juicccy ☂
I have 2 kids and live in Sacramento, California
January 16

Thanks :)
juicccy ☂
I have 2 kids and live in Sacramento, California
January 16

oh boy, what a cutie!!! Your son is perfect:D
January 6

Thank you bunches!:D
January 6

Hey I am a noob to all this but I am starting to get the hang of things... cept... I see that graphic of: "There's this boy... calls me mom" How do attach this to my myspace? Could you help me with this one? Thank you so much in advance if you do... I'm kind of stuck... BTW Adorable avi! Looks like he is standing all by himself... Actually looks like he's ready to go jogging! lol