March 7

you and you daughter are so beautiful
Kelso♥
I have 17 kids and live in Milton, West Virginia
December 15

you're daughter is gorgeous! i absolutely love her hair.
May 19

thanks..I live in St. Petersburg....
<b>Greensboro..It really isnt much to do out here at all....</b>
<b>awww ur dughter has the most beautiful hair OMG. im jealous lol. My daughter has the same name but i spelled it Aniya.. </b>
goodiegirl
I have 4 kids and live in Sparks, Nevada
April 23

Thank you! Your daughter is gorgeous too!! Yea, their hair can be a night mare at times!!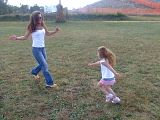 March 31

<i>THANK YOU, THANK YOU, THANK YOU!!! I HAVE PICS NOW! WOO HOO! :lol: Now I enjoy getting on! and i posted a forum, and so many people responded to it, i am shocked! There is a lot of love here! Thanks again, you made me appreciate this site!:wink:</i>
~DONE~
I have 17 kids and live in California
March 31

thanks..i live in miami
~DONE~
I have 17 kids and live in California
March 30

just wanted 2 say hi and finally a mixed couple my baby will be mixed too and your daughter is tooo too cute and good luck w this pregnancy
*M3*
I have 2 kids and live in Florida
March 29

i stay in ftlauderdal eits by miami. your far away lol
March 27

I live in Westchester County. My Mom's boyfriend lives in Queens. Bayside, Queens! But he owns a house in Astoria. I love Florida! I have a lot of family down there. I wish I could visit more! & thanks so much. Good luck with the pregnancy. We should defiantley keep in touch =)