1st_Time_Mama!
1117 Posts | Joined BG: Mar 24, 2008
Last Visit: 7 years ago
Age

33



Gender

Female



Status

Engaged



Work

Retail ~ Currently on Medical leave!



Location

Ontario



Interest

My Son!!



*Update at the bottom*
My name is Crystal and I live in the most exciting place in the world Sault Ste. Marie Ontario... It's not really exciting we have one mall one movie theatre and one Wal-Mart. I have been with my boyfrien/ common-law hubby for 7 years and I am still as in love with him as I was the first time I saw him. I can't believe we are finally bringing a child into this scary, but wonderful world! I'm 25and I am so excited that I am going to be a Mama! I am a very proud Canadian and open to almost everything except racism and discrimination. I am pro-choice to a point and accept teens who are pregnant! I have many friends who are homosexual and have a few family members who "swing that way" as well. Most people think I am sweet, but I am able to be a b***h and will tell you if you're being an ass. My biggest online pet peeve is TyPiNg LiKe ThIs because I don't see the point, it hurts the eyes and really it's annoying to hit the shift button every second letter! I love to meet knew people and since this is my first baby I am open to any advice anyone wants to give me! Look forward to chatting with you ladies!
If you want to find me on facebook look for Crystal Danz I'm in the Sudbury, ON network!

Week 4 Found out I was preggo on Good Friday! Seeing those 2 lines was a moment I will never forget!

Well week 5 is turning out uneventful! Still no morning sickness! Just sore b**bs, frequent urination, bit of cramping, irritable and emotional! Still super excited for this baby!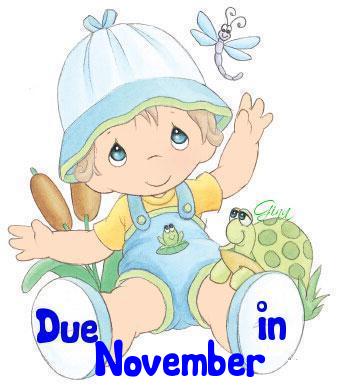 Wow been a while since I updated! Sorry about that! I am currently 9 weeks and things are still going great! My first appointment is on Monday (April 28th) and I am both nervous and excited! I haven't done this before so I'm not so sure what to expect (any ladies want to give me advice it's appreciated)! Josh my hubby is totally into the baby's progress and he loves touching my belly even though I don't have much of a bump! The whole family (mine and his) are so excited and can't wait to find out what we're having. My MIL is coming up in May and wants to take me shopping yay! I bought an intelligender test and will be able to take it in a few weeks so I will have more of an idea as to what I am having (so excited)! This is the first grandbaby on his side and probably the last on mine so this child will be spoiled with a capital S! That's about it for me still having bouts of nausea, but nothing horrendous! Hope you all have a wonderful week and will update soooon!

Well I made it to 10 weeks without any major problems! This pregnancy is going so good I am still worried there will be something wrong! Well my appointment went very good, I was seen by a nurse practitioner so I didn't have to have a pap or anything like that, just answered a lot of questions! Then I had to go for blood work and 6 viles later and a big bruise on my arm I have some happy news! I am having my first ultrasound on May 6th! I will finally be able to see what has been making me crazy these past couple months! I can't believe I am almost done the 1st trimester! Only 3 more weeks and I can stop worrying so much! Also my mom (who is the most amazing woman) bought my stroller, carseat and baby swing so all I have to worry about now for big things is the crib! My mom is soooo excited she just couldn't wait to buy baby stuff LMAO! Well that's it for now hope you are all having a wonderful week!
Here it is all THE FIRST ULTRASOUND!!!! I have never seen anything so beautiful! And it's mine!
Everytime the tech pushed on my right side it would do a little jump! I am in awe and so amazed!

Week 11~ Once again I had a really good week! I feel incredibly lucky! Everyday I feel good I thank GOD! I know how horrible pregnancy can be and feel blessed that I haven't had any m/s or scares! I am hoping the rest of my pregnancy goes this great! One more week and I will be in the second trimester YAY!!! Hope all you mommies are feeling great!
Week 17~ Wow it has been a long time since I updated! I got my EDD pushed up to Nov. 20th which is awesome! My little one is very active and loves to kick/punch me when I am laying down or watching tv! I had some scary dizzy/fainting spells and am now on light duty at work which is fine by me...My job was getting harder to do anyway! As you can see from my bump I am quite big, but am only having one! I am feeling really good and am loving maternity pants! They are soooo comfy! That's about it for now Hope you are all feeling great!!

Week 20 ~ Wow I'm really not good at updating am I? I am halfway there and so happy! The baby kicks all the time and is kicking hard enough for Josh (bf) to feel him/her. The baby loves going for rides in the car and kicks the whole time we're driving! Our "BIG" ultrasound is on the 9th of July and I can't wait!! The only thing that has not been good is the heat! I honestly didn't think I'd have much of a bump until the end of August but it decided to pop early and now I feel like I am dying lol! Other than that I am loving being pregnant! I really hope that you are all doing well and are feeling as good as I am!
July 9th ~ Found out today
I am so excited right now I can't even begin to express it!!!
This is MY SON isn't he adorable????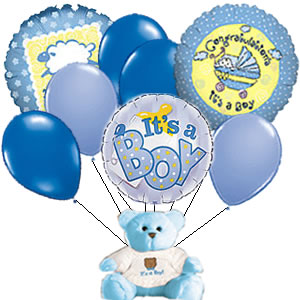 Week 24 ~ Well the past few weeks have been a bit stressful. Nothing is wrong with the little man, but we're in the process of buying our first home and I will be happy when everything is done! Still haven't found a name for my boy, but hopefully we'll be agreeing on one soon! I am also getting anxious about getting everything I will need RIGHT NOW! I am just afraid when he gets here I'll be missing something vital and won't have his room ready or whatever....I'm pretty sure it's all normal, but these feelings are driving me nuts! As for the little guy he's getting bigger and more active everyday! He's been kicking me super low too which is uncomfortable! I am so excited to finally be 6 months lol I never thought I would make it this far! Now if he comes early he will have a fighting chance, but I am hoping he doesn't! He can even stay in there a bit longer if he wants! I love my boy and he is a constant reminder of everything good in my life! He means the world to me and I can't imagine life without him! Hope you ladies and babies are doing great!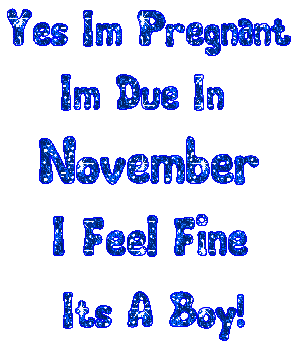 I love my son so much and can't wait to see him!! This was made by me....Just tinkering around....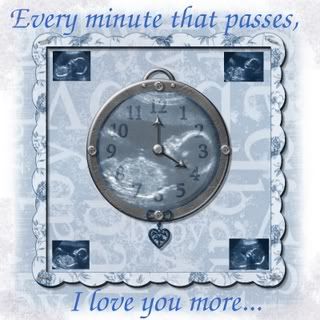 This is the love of my life, my heart, my strength, the one who picks me up when I am down....He is my everything....

Well quite a bit has happened since I updated last...We found a place to move so my son will have his own room, planned, registered for, and sent out my baby shower invitations, found out I have a very painful condition called SPD and have been put on medical leave from work, got our little man's bassinet and a few more articles of clothing, found out I am gaining the proper amount of weight and made a few new friends here on GAGA! I have also been feeling my son in my ribs yay me! Heartburn has set in and so has the little guys hiccups lol! And after all that I still love being pregnant! I am getting anxious for him to be here though! I want to know what he looks like, count his fingers and toes and give him all the love my heart is bursting with!! I never knew it was possible to love something so much without meeting them! I can watch my bump move for hours and even though he hurts me sometimes I still think it's the best feeling in the world! I hope all you mama's are doing great this week and to my friends who have recently given birth....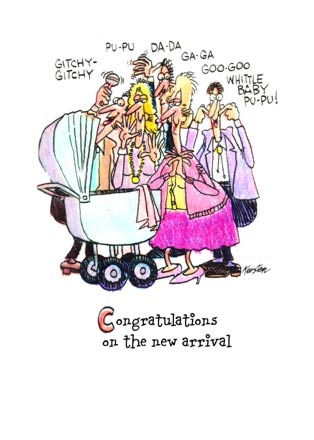 And to those who have found out they are preggo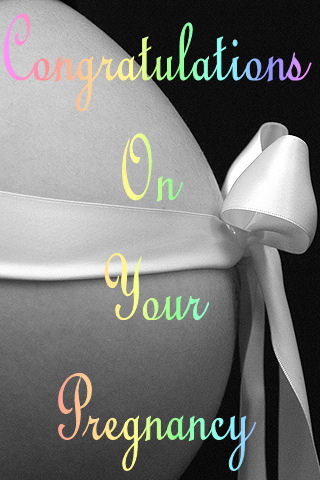 I made my BIRTH PLAN last night and wanted to share it with you! I made it in about 15 minutes and found it on
www.birthplan.com

Birth Plan - Crystal Tyann Danz

Due Date: 11/22/2008
Patient of Dr. Paul Hergott
Scheduled to deliver at Sault Area Hospital
09/05/2008
Dear Dr. Hergott and SAH Staff
Please regard this as my official plan regarding the labor and delivery of my child. If there is anything that requires further discussion please let me know.
Sincerely,
Crystal Danz

LABOR

I would like to be free to walk around during labor.
I wish to be able to move around and change position at will throughout labor.
I would like to be able to have fluids by mouth throughout the first stage of labor.
I would like the lights in the room to be kept low during my labor.
I would prefer to keep the number of vaginal exams to a minimum.
I do not want an IV unless I become dehydrated.
MONITORING

I do not want an internal monitor unless the baby has shown some sign of distress.
LABOR AUGMENTATION/INDUCTION

If labor is not progressing, I would like to have the amniotic membrane ruptured before other methods are used to augment labor.
I would prefer to be allowed to try changing position and other natural methods (walking, n****e stimulation) before pitocin is administered.
ANESTHESIA/PAIN MEDICATION

I realize that many pain medications exist I'll ask for them if I need them.
Before considering an epidural, and if the situation warrants, I would like to try an injection of narcotic pain relief (Nubain, Demerol, Stadol or similar).
CESAREAN

Unless absolutely necessary, I would like to avoid a Cesarean.
If a Cesarean delivery is indicated, I would like to be fully informed and to participate in the decision-making process.
I would like (coach) present at all times if the baby requires a Cesarean delivery.
I wish to have an epidural for anesthesia
If the baby is not in distress, the baby should be given to (coach) immediately after birth.
EPISIOTOMY

I would prefer not to have an episiotomy unless absolutely required for the baby's safety.
I am hoping to protect the perineum. I am practicing ahead of time by squatting, doing Kegel exercises, and perineal massage.
I would appreciate guidance in when to push and when to stop pushing so the perineum can stretch.

DELIVERY

I would like to be allowed to choose the position in which I give birth, including squatting.
I would like (partner) and/or nurses to support me and my legs as necessary during the pushing stage.
I would like the chance to touch the baby's head when it crowns.
Even if I am fully dilated, and assuming the baby is not in distress, I would like to try to wait until I feel the urge to push before beginning the pushing phase.
I would appreciate having the room lights turned low for the actual delivery.
I would like to have the baby placed on my stomach/chest immediately after delivery.
IMMEDIATELY AFTER DELIVERY

(coach) does not wish to cut the cord.
I would like to hold the baby while I deliver the placenta and any tissue repairs are made.
I would like to have the baby evaluated and bathed in my presence.
I plan to keep the baby near me following birth and would appreciate if the evaluation of the baby can be done with the baby on my abdomen, with both of us covered by a warm blanket, unless there is an unusual situation.
If the baby must be taken from me to receive medical treatment, (coach) or some other person I designate will accompany the baby at all times.
I would prefer to hold the baby rather than have (him/her) placed under heat lamps.
I would like to donate the umbilical cord blood if possible.
POSTPARTUM

Unless required for health reasons, I do not wish to be separated from my baby.
I would like to have the baby "room in" and be with me at all times.
BREASTFEEDING

I plan to breastfeed the baby and would like to begin nursing very shortly after birth.
Unless medically necessary, I do not wish to have any bottles given to the baby (including glucose water or plain water).
I would like to meet with a Lactation Consultant.
CIRCUMCISION

I do not want the baby circumcised
PHOTO/VIDEO

I would like to take still photographs during labor and the birth.
OTHER

My support people are (support people) and I would like them to be present during labor and/or delivery.

Wow I can't believe I only have 75 days to go! 2.5 months and I will be a Mama to a baby boy! I know I'm a mama already, but when he is actually here in the world it will be totally different! I am starting to get scared now...What if I don't know what to do? What if he just cries and I can't give him what he wants? What if I forget to buy some important thing that he needs? I am sure I will find a way to relieve these fears, but until he gets here I will be an anxious mess!
Pregnancy Survey
About Mommy!
Name?: Crystal
Age?: 25
First Child?: Yes
About Daddy!
Name?: Joshua
Age?: 25
First Child?: Yes
The Couple
Are You two together?: We sure are!
Ever Been together?: Lol!
In Love?: Very...For 7+ years now
Get Along?: About 95% of the time
Finding Out!!
Day?: March 21st, 2008
Howd you feel when you found out?: Shaky, excited, nervous, scared, happy
Who was with you?: I was alone
Whod you tell first?: My sister on the phone
How did they react?: She screamed in my ear! Very excited lol!
How did Daddy react?: He laughed at first then made me test again!
Telling the Grandparents!
How did your parents react?: My mom didn't believe me lol she kept asking "are you sure?"
His Parents?: Very happy! my MIL said "it's about time" lol!
Are either of them helping with Baby names?: Yes constantly!
About the pregnancy!
Did you ever have morning sickness?: No I was lucky!
What was your symptoms?: Irritable, emotional, frequent urination and sore breasts
When was your first appointment?: May 27th, 2008
Whens your due date?: November 20th - 22nd, 2008
How far along are you?: Currently 30 weeks
How much weight have you gained?: about 20 lbs
Have you had an ultrasound?: yup 2
Have you heard the heartbeat?: yes it's amazing!
What was the heartbeat?: usually between 150 and 165 bpm
Worst thing about being pregnant?: SPD (medical condition)
Is it a boy or girl?: BOY!
What did you want?: BOY!
What did daddy want?: Girl but he's still happy
About the Birth!!
Where are you giving birth at?: The hospital
Do you know what your taking with you?: Yup, but I haven't packed yet
Whos going to be in the room?: Josh & my sister Tammy
Is someone videotaping it?: No, just taking pictures
Natural or Medicated?: Hoping for natural
Will you need a C-Section?: I hope not....
Will you cry when you hold the baby for the first time?: Yes!
Are you scared about labor?: The contractions scare me!
Have you taken any classes?: I have classes in October
Other Random Questions!
Where and When was baby conceived?: The old fashioned way...in my bed...Feb 28th, 2008
Have you and daddy felt the baby move yet?: All the time! He's a SUPERKICKER!
What color hair do you think the baby will have?: Blonde I hope
Whos eye color do you think the baby will have?: Blue I hope
What will the babies Religion be?Why?: Whatever he wants I'm not religious and neither is Daddy
Will the baby have godparents? Who?: No
What was the first thing you bought for baby?: Sleepers
Is the babies room done?: Almost just needs to be furnished!
If so, whats the theme?: Noah's Ark
When is your next appointment?: September 18th, 2008
Are you ready to be a mommy?: Yes ready willing and able!
I wanted to share with you the other man in my life...His name is Earl, he is my Daddy and he passed away September 13th, 2006


His website is
www.earl-danz.memory-of.com
Please light a candle....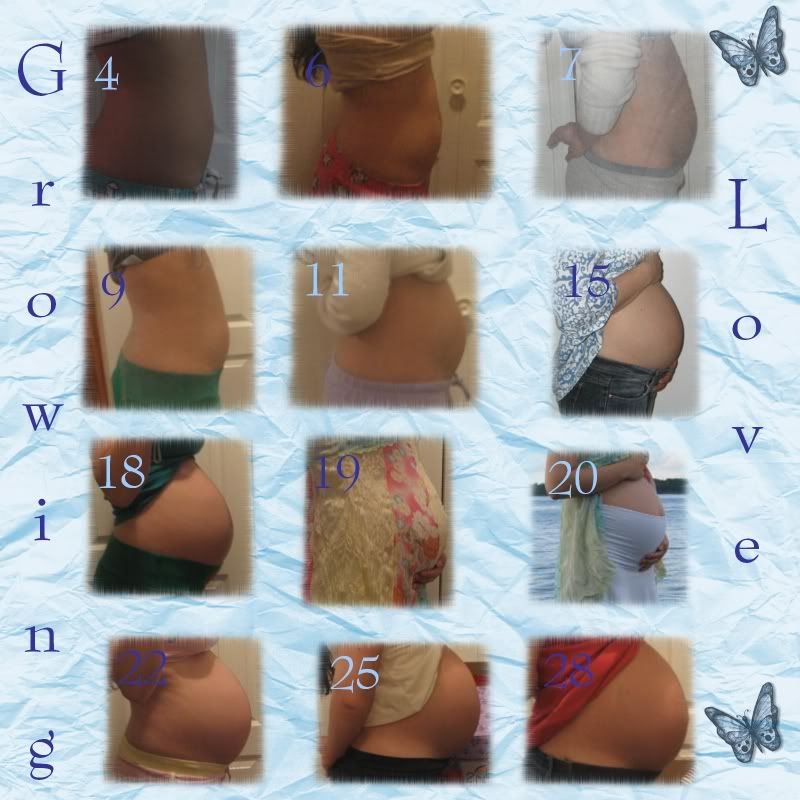 My belly sure has changed!

Well besides being the most uncomfortable person on earth I am still loving being pregnant! Dh found stretch marks underneath my b**bs which is a bit upsetting, but so far none on the belly! Mybaby shower is in 10 days and I can't wait to see all the stuff I will get!!

Woo hoo I am now counting the weeks in single digits! 9 More to go! I had my last monthly checkup with My Dr. and am now going to see him every 2 weeks! So far I've gained about 20 lbs and besides my SPD everything is going great! We will be moving to our new apartment this weekend and I already have most of the baby stuff there! My shower is next weekend and I hope we get everything we need! I added up everything in my registry and it comes to about $550 CDN so I haven't asked for many overly expensive things! My sister's co-workers are even pitching in to get him something and I don't even know these women much so it's incredibly sweet! The little guy (who still doesn't have a name) is more active than ever! I think he knows he will be running out of room and has kicked up his partying! I can not wait until he is here! My excitement keeps mounting as the days go by and I am anxious to finally see what he looks like! That's it for this week hope you are all doing well!!

Well I guess I am not being very good at updating again! The past 6 weeks have been pretty eventful! I got a ton of stuff at my baby shower even though half the people I invited did not show up
found out my son is breech and will need to be delivered via c-section if he does not turn by the 17th, picked a name (Syon Earl pronounced sigh-on) which I am so happy about and got another ultrasound! I love seeing my son and he is so much more developed now it's crazy! Here is his latest picture...He was too big to fully fit so it's just his head but what a cutie!
His head is at the very top of my uterus which can be uncomfortable but I still love to feel his movements! We asked the ultrasound tech if he was still a boy and got a very good shot of his balls lol! Now it's just waiting for him to come and see us! That's it for now!


January 17th, 2009
Wow being a Mom is definately growing on me with every passing day! Bryant is 2 months old and keeps me smiling constantly! He is smiling and cooing more as each day passes and I know I am his favorite person because no matter who holds him he looks at me :o) He is learning so much and developing in leaps and bounds! He loves to play with toys and likes the movie "Finding Nemo". It's funny to watch him get excited after he hits a toy and it makes noise! I put a mirror above him so when he is getting changed he has something to look at and does he ever like to talk to himself LOL! He loves bathtime, eating and getting his diaper changed! Tummy time is a bit difficult since he just ends up lying there s*****g his hand, but we'll get it figured out! Well that's all Mommies!