About Me
My name is Joanna. You can call me Jo.
I am 20 and graduated from college with a associate degree in Show Production. I work at House of Blues in Orlando and travel all over to do concert and corperate work (I set up the show so you all can enjoy it). I AM A ROADIE! My daughter was born December 11, 2008. My boyfriend and I are in love with our little Chloe Bee.
I am a peaceful person, and everything I talk about is based off of my own experiences. The women on this site I know personally are amazing!
Vegetarian.. slowly becoming raw vegan, I believe in: Organic/Green Parenting, Baby-Wearing, Cloth Diapering, Bed-Sharing, Co-Sleeping, Breastfeeding, and Vaccine Delaying! But I will not fight you or argue if you believe in something different. P.L.U.R.
I am trying to get my website off the floor, RawBabies.
I Sit on BabyGaGa and do this:
I have a myspace:
http://www.myspace.com/joannasuicide
I have a journal:
http://www.livejournal.com/users/penut_head_jo
p.s. I am just another bitter, "field gutted" (aka c-sectioned) mama.
April 1

We love you and Chloe! Come visit us soon?
March 27

hey there :] you're daughter is one of the cutest baby's i've ever seen lol :D
March 4

Hey you! How are you doing?:D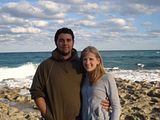 AAE--JSD
I have 16 kids and live in Deltona, Florida
February 26

For now we live in sanford, but we will be buying our house in deltona. Closer to family and friends.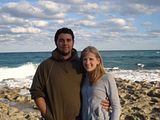 AAE--JSD
I have 16 kids and live in Deltona, Florida
February 25

Your baby is SO cute.
January 22

how's everything? I see you had your Chloe 7 days before i had my little Ebin. :Plisa
January 4

nope...no staples...they took them out on the 3rd day. It's been 2 weeks now and the c-section still is bothering me. How are you and how was your birth? Isn't it so exciting now? I still can't believe I have a baby and that I created him. Can't chat too long...I have to go back downstairs with him....when you breastfeed it's hard to stay away too long. Later and Congrats! Lisa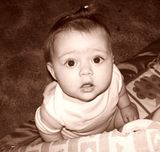 Erin.
I have 2 kids and live in Philadelphia, Pennsylvania
December 23

thanks honey yours is beautiful too!! you as exhausted as i am? :)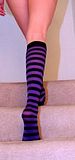 December 16

congrats on your beautiful baby! i hope you are feeling well. i'm sorry they had to cut you open :( but you are a wonderful mother and SO STRONG! don't ever think otherwise!! take it easy-- pamper yourself. you deserve it!!!! much love
December 13

Aww well at least shes here and healthy. things happen. You tried! im good.. they found a small spot on anthony's brain but they dont think its anything to worry about. we go back in for another scan of his brain in 6 months to see how its going..
December 13

Heyyyy!! I see you had your baby. How was it? Looks like your in a hospital? Or not.. did you do the homebirth?
December 9

is she here yet??