T3MP3RZ_909
I have 19 kids and live in Rialto, California
May 2

THANK U MY BOYS LOV3 TH3 CHARG3RS!!!
April 19

yah mami thanks i got it ... so hows everything with u and the kids? hope all is okay =] have a wonderful sunday mami
April 18

hey mija just droppin some love on ur page =] ohh yah i was gona ask u how do i change my profile pic my default ? plz help me thanks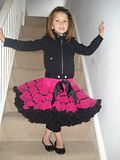 viena
I have 3 kids and live in London, United Kingdom
April 17

love yr new Avi, did you make it
April 15

ur kids are gorgeous!!
April 7

lol her wait for me pic......so freakin adorable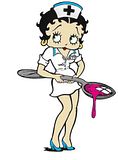 April 1

I tried to put my pic up :( but IDK how to. But if you can get it from photobucket or if you have the time and want to tell me how to do it I would appreciate that! Thanx
March 30

Thank you for the picture comments ...how are you doing pretty mama?
March 28

hun can u go vote for me here!! <a href="http://forum.baby-gaga.com/about557029.html">http://forum.baby-gaga.com/about557029.html</a> thanks babe
March 27

:) hey mija well thanks 4 dropping some luv... yah dont worry ill come by ur page when im on and drop u a line mija to say hi.. so how u doing?
March 26

haha..just read ur photo comments lol.. thanks sweetie
March 26

oh ya i voted for u for that daddy n newborn...contest ;)