About Me
Hello my name is Melissa. I live in central MN with my bf and 2 children. Briana who is 5 and Jamarion who just turned15 months! I am a WAHM, and I am going to school for my Bachelors Degree in Crimnal Justice! I have 13 classes left! I work for ChaCha and just recently started selling Avon!!! I have an online store you can shop at!! PM me and I can give you a free shipping code if one is available!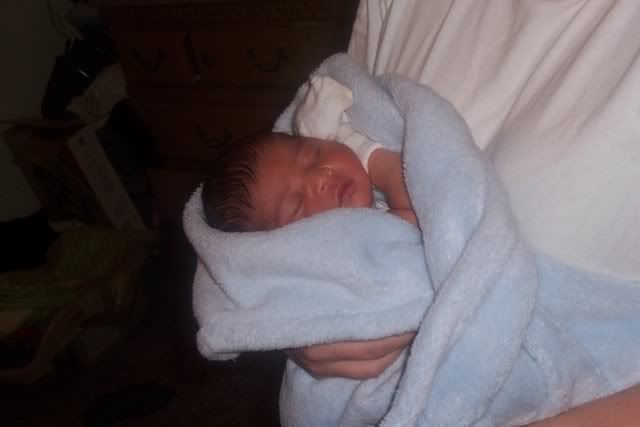 February 12

Thanks! He's growing soo fast! I live in Wyoming, MN. It's not too far from Forest Lake. Where do you live in MN?
December 31

We're good. Sorry I didn't reply sooner but I haven't been on here for a while! I never did get a job with Cha Cha, I was never able to get the test working right! How are you guys doing? You're son looks huge in this picture, he's growing so fast :)
December 14

That's good.Thing's are going okay for me.I got a job.You know the radio shack on arcade street?
November 1

Hey ma How you doing?
October 2

OMG I know it's freezing.Im doing good though STILL trying to find a job.Ima go to the Mall of America and try.JR'S starting to pull himself up he crawls and all that /
October 2

Hey ma.How you been
September 5

Yeah it's www.myspace.com/dabitchulove2hate
September 5

The republic thingy,It's whack. Anyways He's doing great.CRAWLING!! & starting to take the diaper off.OMG did you cry ?
September 4

Hey hun.Great.EXCEPT FOR THAT STUPID RNC SHIT lol.How you been.I don't get on much because im really busy.I love it here though.I ,learned the city quickly.
August 28

I am an Expeditor now and it is soooooo easy!!!
August 26

I finally got the e-mails from Cha Cha -haven't had time too look at them yet bc of school. I'll let you know when I do. And boy do I know how expensive school is!
August 14

Wow big boy! My son is a small little guy only at the 25% for height and weight! I haven't anything from ChaCha yet. Let me know when they open those positions and I'll def. apply. Are you back in school already? I just started this week and I'm already stressing out!