About Me
My name is Ashley. I have a beautiful son, Benjamin, who means the world to me. I tend to be shy and soft-spoken until I get to know my audience... then you can't get me to shut up! :P I'm always up to meeting/talking to other mommies, so pm or comment me :D
Blessed x2♥
I have 146 kids and live in Fort Wayne, Indiana
August 28

Official October 2008 Toddler Thread! We are almost out of infanthood! Hope to see u there! <a href="http://forum.baby-gaga.com/about756356.html">http://forum.baby-gaga.com/about756356.html</a>
July 28

Hey! Long time no talk to. How are you and Ben doing?
♔La Reina♔
I have 2 kids and live in San Jose, California
May 11

HEY MAMA how are you i text you yesterday sayin happy mothers day did you get it? how was it? i hope good! wat did you do how have you been? wat you been up to miss you!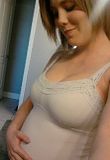 February 6

Wow. LOL....im sure mine will be the same way, better to be prepared then not they always say. lol...my sister in law was the same way, i swear everytime my nephews stay the night she packs his whole room. lol.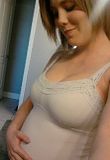 February 4

Yeah, oj is the stuff, also i s**k on lemons, that helps a whole lot. My mom told me that she didnt have it so chances were that i wouldnt, well she was wrong, lol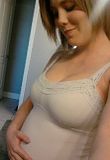 February 3

Katie's baby is 15 lbs, went and saw her today. I love that little baby. Shes so sweet. :) yeah idk. i've been able to keep cereal down. Katie told me to put a thing of saltine crackers beside my bed and eat a couple when i first wake up before i get up, but idk. im scared. lol...i hate throwing up;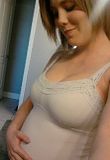 February 2

wow. They grow so fast. ugh...im nauseous all the time, i cant eat in the morning, i try but it makes me sick, hopefully that will be over soon, besides that great!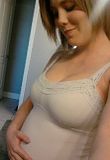 February 2

Thanks.I saw that you were friends with my good friend Katie, so I decided to add you. Your baby is so cute. :)
Casey..
I have 2 kids and live in Ontario
January 19

Thanks for the PT. You have crochet in your interests box- I am a knitting/crochet fanatic! :D
December 24

Thats awesome. I wish I had time to plan a wedding and all. We were planning on waiting longer but now we gotta do it fast cuz I'm moving to Illinois instead of him moving to California. His stupid job wont let him transfer. But anyways yea it's just gonna be something quick. Pretty lame. Not my dream wedding. But as long as I'm marrying the person I love its all worth it.
October 11

wow you 9 months? already.
October 1

wow how did u get that display picture