Lindsey.
I have 2 kids and live in Bundaberg, Australia
March 28

Thank you so much for the clothes, they are ADORABLE! Although I was a bit confused when I saw that the writing was in french, then I remembered that it's normal in canada lol. Yours is getting shipped off tomorrow :D Oh, and thanks for not warning me that it's incredibly hard with two kids :P
November 9

Hehe, you need to update your page again, you still have, hoping for a girl and a pink ticker lol.
I dont think I will be allowed to have my baby at home( I rent this house and I dont think my parents will be thrilled if I pushed one out in their home... lol) My goal is to do a water birth. Something about hospitals, let alone being up on the table with all the drs thinking they <i>have</i> to give me shots, medicine, cuts, inductions, and c cections creap me the hell out. I think a birth plan is absolutely useless if you go to a hospital 9 out of 10 times. ANYWAYS, I so love Noah Tobias. I suggest both names to my DH---- He shot them both down pretty hard. I like the one we ended up with though.
Yes Im expecting a boy. We are very excited. We are naming him Gabriel Mikhail. I know its hard to make new friends. Even for me on a personal level its hard for me. I want you to know that I do treasure your imput. Maybe its because you were just there and have just gone through all of this, but your words and advice are definitely valued. Im not saying you HAVE to come back, but I am saying Im GOING to check in on you. I hope you dont mind. Its just I dont have anyone here who is going through or just went through pregnancy... and my mom seems to think that drinking soda is louder than a sonic boom and my baby will go deaf... thats how far behind in medical terms she is....lol.
I feel ya. Its super hard to keep up in there. Im not the most talkative person in the world and so its hard for me to comment on everyones posts. Makes me feel bad. I just tend to notice when people go missing... a week or two later... lol. I was just worried. How did your amino test go? I see you heard its a boy. I wasnt sure if you were for sure or not.
Hmmm I dont think I have seen or talk to you lately. How are you doing?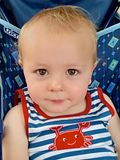 marlowe
I have 2 kids and live in Rochester, New York
July 6

freakin cold AND freakin far away - I am so impatient!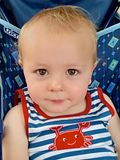 marlowe
I have 2 kids and live in Rochester, New York
July 6

hey! I PTed you because I have read some of your responses in threads and you are really intelligent. It is good to read others' writing who can articulate and get out what they are trying to say and do so well done. Plus we share the some of the same opinions. So, hello! :)

June 12

OMGOODNESS i did NOT know you were pregnant again CONGRATS!!!!
March 5

Third Place! Congrats mama. <img src="http://i43.photobucket.com/albums/e399/bepa20/bad.jpg" />
February 14

I don't know what happened with the last one...<img src="http://sl.glitter-graphics.net/pub/881/881133u376zpo8oz.gif" />
February 14

<img src="http://www.glitter-graphics.com/images/empty.gif" />