About Me
Kimalaya Marie is now 2 years old! It is hard to believe two years have gone by so fast! Joseph is now here!!! We welcomed Joseph into our family June 10th 2011. We are so happy and feel our family is completed.

This is the love of my life Jay. We have been married 1 year and I couldn't have picked a better daddy for our daughter and future child! He never ceases to amaze me as we change and grow together.

I believe it is a mothers right to follow her instincts and what is right for her and her family. I follow my instincts by child led weaning breastfeeding, co-sleeping, child wearing, vaccinating on time, circumcising (if I have a son), and baby food making. I believe that parenting is something that has to be flexible with the child and that sometimes we have to do things we never originally planned on at all. I talk to my child as I would talk to older children because I believe she is an intelligent human being who has always been able to understand me on some level. I believe in not comparing my child to others she has her own pace and thus far that pace has been perfect. I think my child is more entertaining then television and has taught me how to look at the world in a new way and I adore her for it. I plan on raising my future babes the same way. I do not judge others on how they want to raise their family. Because your instincts are not the same as mine and I respect that. So please no judgment on how I raise mine.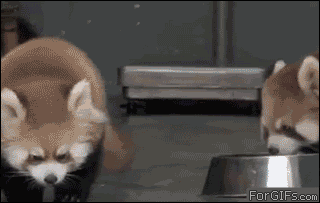 Hathor + A
I have 16 kids and live in Spring, Texas
June 5

Your due date is so close!
May 12

I really like the art in your main pic, who is the artist?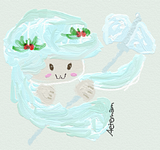 May 1

thanks you! Heritage is often lost and not embraced. I love it and will not forget :)
February 4

hahha, yeah i hear ya. but i guess what she said does make sense. gypsy runs in the blood. just like a person being irish or italian. i dont think its anything she should have got upset about but i do understand her point.
February 2

heyy, i just saw your name and wanted to comment. i recently said i lived a gypsy lifestyle to a romanian girl.. SHE GOT WAY PISSED. a gypsy is like a cherokee indian, part of a tribe and it runs in the blood. i have no gypsy in my blood line so apparently im no gypsy. i dont know if you do but i thought i would share with you before you go p*****g off some romanian. lol
April 29

Happy Birthday!
BAЯBIE
I have 18 kids and live in Dildo,
April 29

Sent:D
March 22

Happy Belated Birthday Jeremiah!
September 17

Hey!! Well I ended up calling the Dr yesterday and they told me to come on in and they checked me and stuff and said that everything was ok. He told me that it was probably just pregnancy pains. I had to see the on call Dr but Im still going to ask my Dr about everything when I go back Tuesday.
Gah...
I have 50 kids and live in
September 9

Where are you from in Pa?
July 27

hey im due the same day u are and i see ur haveing a girl most of the people that i talk to r haveing girls except me im haveing a little boy
July 22

Yep!! When I went for my ultrasound she said that she had went two days and all the babies was girls....she was like poor girls isnt going to have someone to date when they get older. haha I think everyone is havin girls!