About Me
myspace.com/iuvhate
[[[The First Trimester]]]
week
7
-- Found out I was pregnant!! Sick
ALL
day and hungry and I dont know what happened to my boyfriend but every time he comes near me I think I throw up a little in my mouth.
week
8
-- Still sick all day.
HUNGRY.
My boyfriend seems to have this odor to him even when he gets out the shower. I just dont want him to touch me
.
week
9
-- Head hurts and I'm so hungry !!BUT!! i'm not throwing up anymore
=D
i gave bird his first kiss since i've been pregnant
week
10
-- I fell in love with waffles and wanted nothing else
week
11
--
mean
/
happy
/
sad
all in 15 mins. I've become a man beater, always throwing something or hitting bird with something.
week
12
-- I am
SO DAMN MOODY
week
13
--
so in love with my little baby
. I cried at the ultrasound but not the heart beat i heardbefore. I think it's because I know
everyone has a heart inside them
but when i seen
i really had a baby inside me
it was like everything is how it's supposed to be
no matter how much pain i was in
and no matter how sick i was the day before
[[[The Second Trimester]]]
week
14
-- [
TMI
] all i want to do is have sex! just the thought of kissing and i'm ready to get nasty my boyfriend has even told me i wake him up at night rubbing on him .. i'm tryin to fight it off because i feel like a wh**e other then that i feel pretty good just really really heavy oh yea and i still seem to cry a lot and that is
NOT
usual for me
week
15
-- another week of crying for
no reason
.. i'm starting to get
"bigger"
and i dont mind but i sometimes try and think back to the way i used to feel before i was preg. and i
dont really remember
it.........sad
week
16
-- feeling pretty good not crying as much but eatting more than ever... i'm tryin to get some kind of control on this haven't felt the baby move just yet maybe next week.
week
17
-- i've gained 3 pounds and it looks
more like 20
, i'm so ready to find out the sex it's driving me
crazy
(wont be able to see till july 14th) i feel the baby move a little some days not at all bird thinks something is wrong everytime he asks and i tell him no. other than all that i feel pretty good just a lot more sleepy than before but not as stressed.
week
18
-- this week was kinda rough i'm still dealing with a UTI and wanting to sleep all the time. the baby moves more mostly in the mornings after i get up i feel him/her playing around.
week
19
-- not much of a change the UTI is gone (thank God) the baby moves around a lot sometimes, but still somedays more than others. Bird cant wait to feel the baby move but is scared to touch my tummy that
no longer just looks fat but preg
week
20
-- time is flying by so fast and slow at the same time. I sleep a lot i mean a lot I'll find out if i'm having a
boy or girl Monday
and i really cant wait. i'll be sure to post what it is when i find out.
07-14-2008 -- IT'S A GIRL!!
she wasn't 100% sure only 75% so i will go back on the 6th to make sure.
week
21
-- found out it's a baby girl!! her name will be
Mia Rosa'Leigh Booker
middle name from his grandmother (Rosa) and my moms middle (Lee)I love the name and from the day i found out i was preg. knew it was going to be her name. Mia
moves all the time
now a few times an hour she moves enough for you to feel her on the outside and my mom and bird have felt her jumping around.
week
22
-- Things haven't changed much. I hate going to the store now because I seem to forget everything it's like as soon as i hit the doors i'm dumb I have even left my keys and ATM card in the store a few times and bird had to go get them. I do not like this part of being preg. because i need and have to know what i'm doing at all times, it's not helping out with school work ether.
week
23
-- wow 23 weeks already? i can now feel Mia laying on one side of my tummy more than the other (she likes the left) feels kindafunny to touch my tummy and it will be hard as a rock and soft everwhere else. bird talks to her all the time and it's really funny because she waits till after no one is talking to move i mean she WILL NOT move if i'm talking or someone near me is talking. I dont think she likes my mom to touch her (lol) she will be moving around playing and i'll go for my mom to feelher and she will move a few more times then stop so my mom pushes a little more and will sometimes shake my tummy a little bit to make her bounce around again and she will NOT move at all. now she doesn't shake my tummy hard just a little i will go to the Dr. on the 6th and make sure it's a girl and get some better U/S pics to post
week
24
-- We know for sure we will have a baby girl
I'm so happy
!!!! She moves around a lot and still stays on my left side, it's been a few days this week when she would
NOT
stop kicking me i mean every hours for line 20 mins she would kick and kick and kick. when i look at how many weeks i am it's so hard to believe i'm 25 weeks i can still remember when i joined BG and look at what Mia looked like at 7 weeks sometimes it's still unreal
week
25
-- no big changes i went for my GD test today ( 8-13-08 ) and felt sleepy right after the drink my mom said wasn't a good sign. Bird and I have had a really rough week with two of his cousins (brothers) passing away this past sunday i really feel bad for him because they spent every weekend together pretty much and i'm trying to not get stressed out. Mia is moving fine and loves or hates when bird reads her books she moves around while he is reading and soon stops after he is done. The only bad thing i really have to report is my hips are killing me it feels like my legs are being pulled apart.
week
26
-- the serious emotions are setting in and i get upset over anything and everything. Mia is fine and when i went to the Dr. on the first day of week 27 i got to see her heart that she had not been letting anyone see and it is fine even perfect she is up to 2 pounds. I got to see the shape of her face eyes nose and lips she is so beautiful. I cant wait till november. oh and she flipped she is now head down..... not much longer to go
[[[The Third Trimester]]]
week
27
-- Mia moves more and more kicking and rolling she doesn't keep up at night doing it but has woke Bird up a few timesshe is always punching me (down there) and it feels like she is going to bust out somtimes. When me or Bird talk to her she calms down moves around a few more times and i guess goes back to sleep.
week
28
-- This girl
LOVES
my left side!!! when i lay down my tummy is hard as a rock but only on the left side we have to talk to her to get her to move over a little because it really hurts sometimes we also had a scare this week because she moves the most around 1pm - 2:30pm and I didn't feel her move at all. I told Bird to talk to her to see if he could make her wake up because she wasn't doing anything for me. He talked to her and then laidhis head on my tummy and she kicked him in the face. I was starting to get worried that something was wrong but i guess they day was just a lazy day because the next she was kicking like crazy.
week
29
-- 29 weeks over just 10 more to go ( i hope) it getting more and more unreal as the weeks go by. I've started cleaning the house getting ready for Mia making sure it is dust and cluter free. It's hard because I'm pretty much doing it alone. Mia is most likely up to 3 pounds now because a few weeks ago she was 2 and 12oz's. I sleep on my left side then wake up to roll to my right i always put my hand on my tummy after rolling over so i can feel her and it's like i can feel her whole body until she moves over along with me. I hope time goes by really fast and slow at the same time. I just cant wait to see her face. I was going to get the 4d u/s but for some reason Mia does not like to be looked at. When we have gone for all our u/s as soon as they start she will roll over to her tummy and not let us look at her so i'm not going to waste the money I'm pretty sure i can wait it out. Almost forgot Mia flipped back around ... so no more head down meaning the bigger she gets the more it will hurt when she does flip back
week
30
-- SO I'M COUNTING DOWN THE WEEKS! Mia still is laying sideways in me I just know she is I can feel her all balled up
PRAY FOR HER TO TURN THIS WEEK!!!
I woke up last night to pee (duh) and i looked at myself and said OMG what the hell happened to my nose? My nose has gotten bigger like fatter.
week
31
-- I'm sick ... I have a nasty cold thats in my chest. I'm finding it harder and harder to go to sleep and to stay asleep I cant breathe so when doing small things I find myself having to sit down and s**k in all the air I can. Mia is fine still moving around like crazy even tho I feel like crap.
week
32
-- well nothing much new .. Mia has slowed down on her movements not kicking as much just rolling around. I've been having a lot of cramps not too bad I dont know if they are BH or cramps either way i hate them. I keep waiting for time to speed up and then turn around and hear everyone tell me when she gets here I'll want her back in. I know it's true but i'm SO ready for this to be over i do not like being pregnant at all!
week
33
-- So i postthis a week behind and yesterday the 9th of october I started my 34th week and also had to see the Dr. I told him about the less movement with Mia and he told me that he would hook me up and just watch her heart rate and have me let them know when I felt her move. When the lady came in and was like ok were going to put this here for her heart beat and this here for whatever she said I was too focused on how Mia was not going to let this happen. She likes for NO ONE to mess with my tummy and moves away very quickly always has and even with U/S's she will move from her back to her tummy and not let anyone see her (lol she is SO cute) so anyway it took about 20 mins for her to stop running around like she really has room, and the end results were she was fine and the movement I was feeling went right along with her heart rate SO everything is fine
week
34
-- we are doing ok still less movement but the Dr. said it's ok so i'm not going to worry when she does move it hurts like crazy and makes a lot of pressure I feel it all over sometimes it's so uncomfortable I have to stand up because i feel it in my butt .. I know it sounds crazy .. but i've found everything to be crazy whenyou are sharing your body. I'll go to the Dr. this comeing week to see her size and if she is turning ... i really hope so
week
35
-- It's been a pretty good week I went to the Dr. had a U/S she is almost 6 pounds and oh so beautiful we could see her hair on the normal U/S and it was
long
and her little face she had her mouth wide open you could see the shape of her lips and see her getting ready to breathe. OH I CAN'T WAIT!! I had my baby shower too it was a lot of stress but once it started we all had a really good time and got lots of clothes and everything else we needed. My aunt also made me Thanksgiving dinner because I've been so worried I would miss it from being in the hospital with Mia and I've been wanting more than anything turkey and everything else that comes with Thanksgiving.
week
36
-- Lost a pea size amount of my plug .. days have went by and nothing else has came out SO i think she is picking with me because I've read your plug can grow back. I haven't opened or softened any everything is still locked up. She moves around still and OH it hurts. I really dont want to go past my due date, but i have a feeling it's something that will happen.
week
37
-- Ok so I thought I
December 27

hey how are you and the cutie pie doing?

November 27

Happy late bday to your little girl <3

October 26

Thank you , i cant believe im preg again! crazy . n cant believe sophies going to b one!
Sophie went 4 days with out pooping and needed a suppotriry(sp) to help her go .. since then she hasnt and its been 2 days.. i called her doc at 11 am and they havent called me back / .. i might go buy stage one prunes and give her them because she refuses to drink out a bottle . im gonna try a sippy cup .. no not her her head is to big lol and she just falls over . is your daughter sitting up yet?
shes doing good besides the cereal messing up her poops .. shes prolly close to 15 pounds now and she is short too lol
your little girl is getting so big .. how much she weigh now?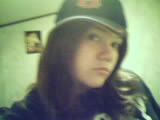 Ms. B
I have 34 kids and live in Kentucky
February 20

I also had to have a CS, because my little one's heartrate dropped during my contractions. Her heartrate dropped down into the 50's! & I remember when the doctor said "c-section", that was the only word I heard, and I got all nervous and was preactically having a panic attack or something! But I'm glad that everything turned out good for you & your little one.
NURSBNKS
I have 5 kids and live in Ozark, Alabama
February 20

<b>we did a scheduled section ... everything went fine but I was seriously freaked out the whole time</b>
NURSBNKS
I have 5 kids and live in Ozark, Alabama
February 20

<b>yeah on Jan 22 Caila Brynn 6lbs 2oz 19 in Cerra Brook 6lbs 11oz 19.5 in Thanks for asking </b>

February 19

yeah she is . very cute . you daughterr is a chunker , how much does she weigh?

February 18

her hair is brown/redish..