About Me
This is me...
My name's Erika I'm 24 and I have 3 beautiful kids. Brandi born on April 5th, 2002. My miracle baby, Brian born 15 weeks premature on April 9th, 2003. And Julian born on November16, 2007. I'm currently engaged to be married in june of 2011. I work full time as a med tech and I'm on my 2nd year for my associates in accounting then I will go for my bachelors in business. I believe the sky's the limit and I won't stop til I reach the top!
These three right here are my reason for living, even when life gets though I know they will always be there for me.
Viktorya
I have 3 kids and live in Michigan
November 21

Yeah, I read some of your threads. I hope things start looking up for you! Parker is great, I love being a mom, each day he learns something new, its amazing watching him learn and grow. And he is big lol. 4 months old and 21lbs!
Viktorya
I have 3 kids and live in Michigan
November 21

Hey! How have you been?
August 28

My son Alekzavier Shares the same birthday as Julian
July 21

same thread as you
July 18

was up
July 17

Have you tested yet?
July 16

You have beautiful children hun!
July 9

fool! get on yahoo i have alotta shit to tell u 2! so get on!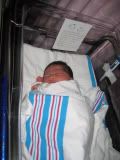 June 21

aww u have such a cute family.
June 19

WHATS UP FOOL!! lol im back in cali right now how u been?????
May 19

needa talk to u ASAP get on yahoo