KT♥GGs Mom
13960 Posts | Joined BG: Apr 08, 2008
Last Visit: 4 years ago
Age

37



Gender

Unspecified



Status

Married



Work

SAHM



Location

San Diego, California



So...we started TTC on our honeymoon in Jamaica in August of 2007. That month I found out I was not ovulating so my doctor put me on Clomid. I took the clomid for 6 months without success. I gave up TTC and stopped my meds. In month 8 of TTC I got my wonderful bfp!! Unfortunately I miscarried the baby on May 2, 2008, at about 8 weeks gestation. It was heartbreaking and our little angel baby is still very much missed. I wish everyone here tons and tons of baby dust. Mop Head Buddies for Life!!!!!!!!!!
*************UPDATE..........BFP ON JULY 3RD, 2009!!!!!****************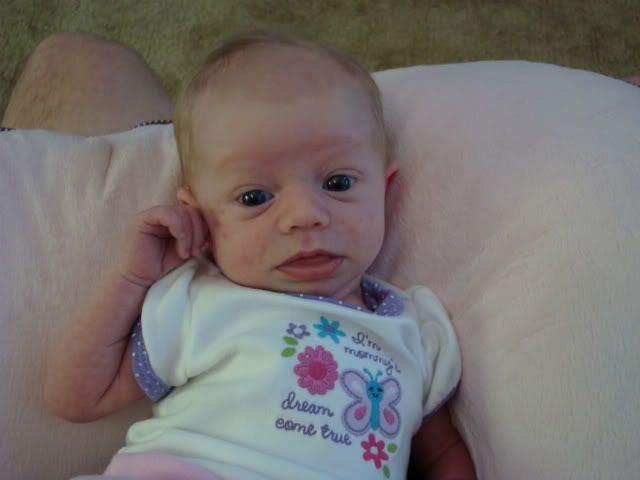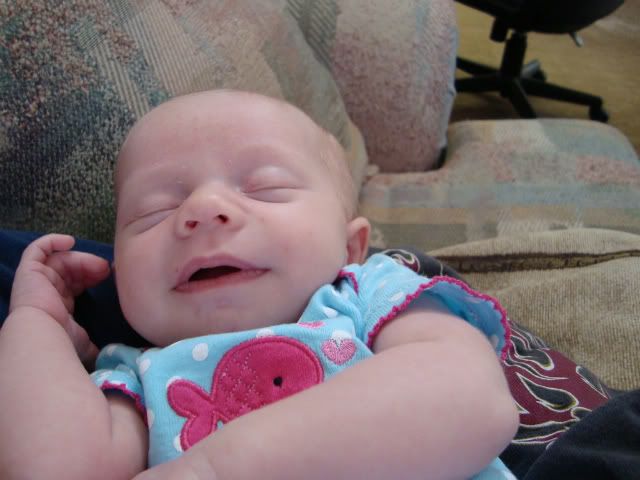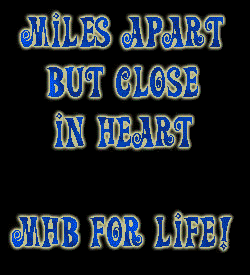 May 2, 2008: We lost our little one at 8 weeks. We miss our angel baby.
June 3, 2008: Yay...finally AF is here. Once I get a positive on an OPK I'm back in the game!
June 25, 2008: Nope...no positive OPK...Did some blood work and got the results today that I didn't ovulate and my hormones are all of balance. :cry: I'm out for March.
July 5, 2008: AF is in town again...right on time.
July 7, 2008: Starting clomid again. Hopefully this will do the trick this month!
July 20, 2008:+++++++++++++++ OPK!!!!!!!!!!!!!
August 3, 2008: Booooooooo AF
August 5, 2008: Start 2nd month of clomid.
September 2, 2008: Took hpt and it was negative....Booooooo!!!!!!!!
September 3, 2008: Grrrrrrrrrr for AF!
October 2, 2008: Yep, you guessed it, the unwanted monthly visitor payed me a visit. **sigh**
October 14, 2008: 1st appointment with the RE. He is doubling my clomid and may add metformin depending on some blood tests results. Once I get a + opk next cycle, IUI here we come!
October 31, 2008: Follow up appointment with RE. Bad news...I was diagnosed with PCOS and I am starting metformin=( One more thing to add to the list...
November 4, 2008: CD35 and FINALLY af showed up. Now it's time to get the plan in action ;)
November 10, 2008: Sonohystogram. They are checking on my uterine fibroid.
November 12, 2008: Results of sonohystogram are inconlcusive. Now I have to have an MRI and my IUI might be on hold pending the results of the MRI. The bad news just never ends
November 21, 2008: ++++++ OPK!!!!!!
November 22, 2008: First IUI procedure!!!!!!
December 5, 2008: AF in town.
December 10, 2008: Appt. with RE. Ultrasound showed no cysts, yay!
December 16, 2008: Pelvic ultrasound to check on the fibroid.
December 18, 2008: Follow up appt with RE. He is recommending that I have surgery to remove the fibroid before we TTC. Have to make an appointment to go see my regular ob/gyn.
December 22, 2008: Appt with ob/gyn. He agrees with RE and thinks I need to have the fibroid operated on again. He referred me to a surgeon who will be able to remove the fibriod robotically.
January 7, 2009: Appointment with surgeon. Scheduled surgery for February 17th. He said there is a very small chance I could lose my uterus, but he doesn't think it's likely.
February 17, 2009: Surgery. Please keep me in your prayers.
March 11, 2009: Post-Op: Okay, so again, not great news. They can't rule out that the fibroid wasn't cancerous so the surgeon wants to remove my uterus with in the year. He is giving me a couple of months to get prego and then after I deliver I will have to have a hysterectomy. He said if we don't get knocked up in the next couple of months I will have to have the hysterectomy and I will have to do adoption or surrogacy. **sigh**
March 20, 2009: Appointment with RE. We are going full steam ahead with IUI and injectibles.
April 6, 2009: AF, CD1. Guess we won't be able to do this on our own =(
April 7, 2009: Baseline u/s. No large cysts seen, YAY!! Plan is clomid CD3-7 and follistim on CD6,8,10,12.
April 15, 2009: u/s follicle check. Yay...2 decent size follies. 15.5cm! IUI might be on the 18th or 20th!
April 17, 2009: u/s follicle check. Will find out if it is time for hcg trigger. Follicles measure 17 & 19 and there was a small 12cm. One more night of follistim.
April 19, 2009: Ovidrel hcg trigger shot
April 21, 2009: IUI!! DH count is 15M, not too shabby!
May 5, 2009: Testing day
May 6, 2009: Beta blood test done. BFN. On to next month.
May 8, 2009: Appointment with RE.
May 12, 2009: Ultrasound. 4 small follicles already....woo hoo!!!!!!!!
May 15, 2009: Ultrasound. Still for follies. 24, 22, and two 18's!!!
May 20, 2009: IUI #2
June 6, 2009: The witch showed. Ahhhhhh....I hate this!!!!!!!
We will be taking a month off of meds and procedures. I will still be on the clomid, but nothing else. Please pray for a natural conceived baby this month!
July 3, 2009: OMG OMG OMG OMG.....BFP BFP BFP!! It's faint, but it's there!!!!!!!!!!!!! Ahhhhhhhhhhhhhhhhh!!!!!!!
July 6, 2009: 1st beta is 70!! It's official!
July 8, 2009: 2nd beta is 147!!! YYYAAAAAYYYYY!!!!!
July 16, 2009: 3rd beta is 3169...more than doubled every 48 hours!!!
July 20, 2009: Sono at RE's office: Saw gestational sac andyolk sac. NP said everything looks good sofar. Dated me at 6 weeks. Next u/s sheexpects to see fetal pole and heart beat, if not seen then she said she is going to be concerned.
July 27, 2009:Sono at RE's office: Saw our baby, heartbeat and everything!! I have a really good feeling about this bean!! Dated at 6w2d.
August 6, 2009: 1st regular OB appt. Just a pelvic exam and paperwork, nothing fun. Dr. said everything looks good.
August 13, 2009: Ultrasound.Measuring right on schedule at 9w1d, heartbeat 178 and we got to see the little one moving around. SO awesome!
September 2, 2009: 2nd OB appointment. Heartbeat not detected on doppler. Sent right away for ultrasound. Baby is doing GREAT! Measuring 12w5d (5 days ahead of schedule) and the hb was 164. Little one even had the hiccups and was moving all around. Soooooo cute!
September 22, 2009: Happy Birthday to Me! 4D sonogram, I am 14w6d, keep your fingers crossed we get to find out the gender!!
*************************IT'S A GIRL!!!!****************************
September 29, 2009: 3rd OB appointment.
October 20, 2009: Anatomy/gender scan at clinic. Baby was in breech position so no good face shots to share =) BUT she is doing fabulous!
October 23, 2009: NY here I come!!
October 30, 2009: 4th OB appointment.
November 10, 2009: Ultrasound. Again, baby is in breech position so no good face shots. What a lil stinker!
November 18, 2009: Ultrasound. PLEASE baby show us your cute little face! NOPE! lol. She must be really comfy cause she is still in the same position! Darnit!
November 27, 2009:24w OB appointment. HB 158. Everything looks good. Got paperwork to do GD testing. Blah!
December 8, 2009: ANOTHER u/s. Why do I have the feeling we still aren't going to see her precious face? We saw her face, she is SO cute!
December 24, 2009: 28w OB appointment. Now I start going every 2 weeks =)
January 11, 2010: 30w OB appointment
January 25, 2010: 34 week appointment
Febrary 2, 2010: First NST appointment and ultrasound!
February 6, 2010: HAPPY BABY SHOWER TO ME!
March 12, 2010: C-Section!! Happy Birthday Gabriella Grace!!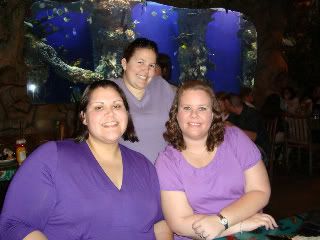 My MHB besties!! Dawn, Susan and Katie at Rainforest Cafe