About Me

mommy graphics
Jesse James Lawler




I am Tiffany and i married Justin on July 4 2006. After two years of ttc, i got pregnant in Jan 2008 and Jesse James Lawler was born on September 28, 2008. We started ttc again in Jan. 2010 and found out that we were expecting in March! We are excited to be having yet another ball of energy, another boy! and Waylon Cash Lawler is Due Nov. 23. 2010!
panama city beach may 21 2010
pawpaw nanny and jesse at the fair september 2010
October 18

BTW your little boy is adorable!!! i want to find my son a cowboy hat and boots!!
juicccy ☂
I have 2 kids and live in Sacramento, California
May 30

proud to be a republican... right on :D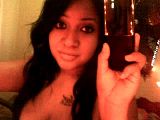 May 25

my charges are worser dan him his arnt bad. mine are assult. i regret it all i didnt know i was preg so im doin anything i can to better myself 4 me n my child
jackie1229
I have 1 child and live in Opelika, Alabama
March 14

what happened to his mowhawk that makes me sad!!!
September 17

So hows your baby...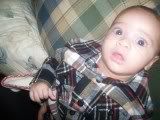 September 10

i know, this is a time i wish i lived somewhere else!
xilwolx
I have 3 kids and live in Tulsa, OK, United States
September 1

We are almost there!!!! you better not go into labor before me <.< or i'll e-poke you!
Jen 182
I have 3 kids and live in Texas
July 2

lol... feel like you are looking at yourself - so did you have a horrible farmers tan from the elbow down, too? :P