About Me
I am a 3rd time mom.I have a boy named Issac Angelo and a girl named Izabelle Angela.I am married to very loving and wonderful man John......after 4 years since Izzy was born we are ecstatic to find out that we are going to have another one that will complete our family. HE will be here January 2013♥
It might happen! I'm due March 20th, she could come 9 days early!
I am close! Everyone thinks she will be born early! Maybe she will be born on your bday!
Really? Yay! I'm not to familiar with Virginia though! When is your birthday?
Just stopping by to say hello! <3
October 12

I'm so sorry to hear about your loss. :cry: <i>*HUGS*</i> How is Izabelle doing?
August 6

Hey Mama! Just wanted to drop by &amp; see how you &amp; Iza are doing. Iza's gotten so big, since the last time I saw her pics on Myspace! She's <i>super</i> cute &amp; she's going to be such a good BIG Sister! CONGRATS on your pregnancy!! When are you due? Do you know what you're having yet?
September 30

The Baby Blues sux! I never had it, but my cousin did &amp; she told me that it's not a fun thing to go through.. I hope it get's better for you! I'm glad your lil' princess is doing great! Ms.Sleeping Beauty. Hehe! How's your son doing w/ his lil' sister?.. Has he gotten used to her yet?.. LOL! I heard of some kids asking their parents if they could <i>"take their lil' brothers &amp; sisters back."</i> Kids say the funniest things!
September 29

Hi Momma! How's your lil' princess doing?.. Most importantly, how are you?.. Hope everything's going great! :D Take care!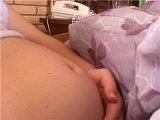 September 13

aww lol thank you :)
September 13

Thank you. He is the light of my life!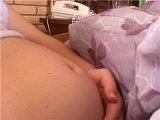 September 13

congrats on ur lil girl..i hope i have 1! Sprinkle some pink dusy my way! lol :)