January 23

not a problem!
December 22

scrapblog.com is what i use,some people use photoshop but i don't really like it.I use scrapblog to make all gabby's christmas,birthday cards also.Its an online scrapbook and you can have it printed off into a book!! If you need help or want me to make one for you let me know!I love doing them
NATAL!E
I have 2 kids and live in Gaithersburg, Maryland
December 21

dude i didn't recognize your avi awhile back and deleted you fro my pt... sorry! lol anywho, i don't know how to make them either O.O i went over to the Creation Station and request them from other mommas!
NATAL!E
I have 2 kids and live in Gaithersburg, Maryland
August 30

gooosh your little boy is adorable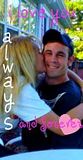 May 20

hey! i did it on picnik.com8)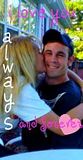 May 18

But i feel ya on the eatting thing, Niko is still eating EVERY 3 hrs. except at night, and he's eating 6-7oz. But he does stay up a lot during the day now. In fact he will probably take like 15 minute cat naps if that. So i mean it's better because he sleeps more at night, but i always want to play with him now so it's like i don't get much done.haha But he'll probably be staying up more around 2 months or so.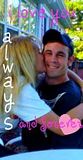 May 18

aw, well lucky you! We had to stay in the hospital 3 days. So i was in there from Wed-Sunday. Then He still had to get his blood work done for 4 days and finally it was down low enough he didn't have to have any more done.I cried every time he got his blood work done cause he would just scream.:( But the Dr said the reason he had jaundice was because our blood types are different. He is A+ like Marcus and i'm O+, which s***s since he couldn't use my blood if he needed it:?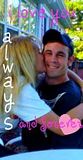 May 17

well he will get his bath @ 8, then i'll read to him, then feed him his bottle so he's in bed by 9. And sometimes he will wake up @ 1AM to eat like 2 or 3 oz. then sleep till 6. Or he will just sleep till 6AM, just depends i guess.lol But i want to try to get his bed time to like 10 so he will sleep without the 1AM feeding, but he's so used to this routine that he cries until we put him in the tub. But he will be 3months on the 19, so i'd say around 2 1/2 - 3 months but who knows all babies are different.:P Did Jace have jaundice? Some of your pictures looked like he might have, i was j/w because Niko had it too. It sucked gong to get his bloodwork all the time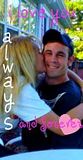 May 17

sleep deprived too? lol niko basically sleeps all through the night, but now i find myself not being able to sleep.haha
April 10

I use psp9 and animation shop. =]
February 3

you have an adorable page! =] i love the name you have picked out!
January 10

Up by Lake Erie, live in a small town called Norwalk. You?