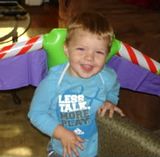 August 4

Thank you! It was really a blessing. My hubby was injured and released from Active Duty...we were pregnant with in a month of him getting home! How have you been?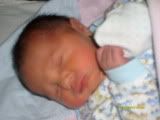 August 3

Hey :) I have been trying to keep busy and keep my mind from ttc but nothing helps with that. It's constantly on my mind! We are currently on cycle 14 :( since our last miscarriage and still no luck. Now I have been suffering for the past 6 or 7 months with pre menstrual pain from about 7 - 10 days before af and then about 2-3 days after af arrives. They think I have developed ovarian cysts and have to see my family doctor on the 15th of September. I will also be getting clomid at this time if I am not preggers by this time. One week from today will be my twins birthday.....they would have been a year old on the 10th......gonna be a very sad and emotional day :( How have you been making out? Hugs Laura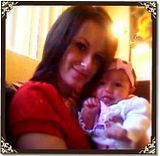 January 11

Thank you! *muah* I kinda love her a little bit. :wink: Like, more than anything in the world. Ha.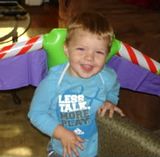 January 10

Thank you! How are you?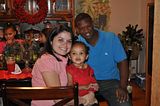 November 30

How are you doing?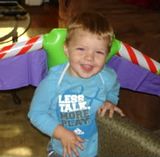 November 12

Hello to you. I have thought of you often these past months, how are you? I hope that you doing well and enjoying life with your family. Thank you for the positive thoughts...I am needing them these days. ((HUGS)) to you ~ Bridget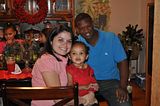 October 9

Hey, nice to here from you. I am doing great. When I first found out that I was pregnant I had my charts and I told the doctor that I thought that my due date was Dec. 28th but she told me that they go off the day of my last period which would put me on Jan. 1st. Then when I had my last ultrasound and they measured the baby they said that the baby was measuring a week further along which would put me on Dec. 25th so that is why my due dates have changed. So far everything is going great and baby is growing right on schdule. My work has been keeping really busy lately so my pregnancy has gone by pretty fast so far. I hope that all is well with you.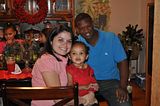 July 25

I havent spoken to in awhile. How is everything going?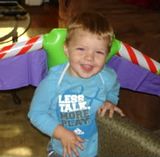 June 20

Hey, Doc says that my levels are low ( Thank God) so I do not have to have another procedure. But it has been 6 weeks and still bleeding. I think this might be my period, I had heavy cramping and it is bright red. But I have learned that it is never what I think it is. I guess thats what I get for "thinking that I knew my body". Having a MC will chnage everything. So doc says if I am still bleeding in 7 days, I will need a shot of progesterone or to go on the pill. So keep your fingers crossed that it stops ,plesae. My hubby leaves for training tomorrow for a month. when he gets back we will only have 2 trys before he starts train up to deploy. Praying that it works for us. I hope you are feeling well. Isnt it crazy to realize how much time has passed?think about how its been4 weeks and you made it. We truely are survivors!!!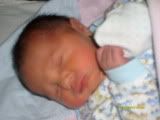 June 15

Hi there, Was sohappy so hear from you! Yes my ovulation time is here again, actually I have started ovulating today, it's always easy for me to be able to tell because I ovulate alot. Hubby and I are trying like crazy to make this OUR month. We both want another child so bad. I hope that you are feeling a little better and please email me often, I love to hear from my friends.....after all, where would we be without the support from our Baby-Gaga friends?? Hugs Laura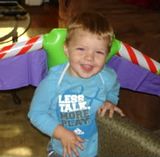 June 15

I am glad to hear the bleeding has stopped, sounds like you knew exactly what you needed. I went back to the doc on Thursday, he ordered a blood test , I go tomorrow. If my levels arent back down, then they have to do another procedure. I was devastated when I found out. But I am trying to except it. What else can I do right? So I am praying that everything is okay and that this recent bout of bleeding & Cramping is really my period, but who knows?? Apaerently my doc doesnt even know. So tosum up my long answer toyour short question....I am hanging in there! :) I hope you are moving forward and that things are going well. It was nice to hear from you!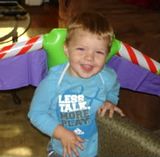 June 9

How are you feeling?