About Me
My name is Stephanie :) I'm 25 years old & live in the Kansas City, Missouri area. I am married to the love of my life. We have two boys and we are expecting a girl this December.
I had a HORRIBLE time with my first c-section and a much better experience with my second one.
Number 3 is on the way.. due December 24th and IT'S A GIRL!!!
We are hoping for and working towards a VBA2C.
Demitri was born on August 28th 2008 at 2:18 pm via c-section. He was 8 pounds and 3 ounces and 21 inches long.
Sylas was born on March 16th, 2010 at 12:58 pm via repeat c-section. He was 9 pounds and 9 ounces and 21.5 inches long.

October 7

Stephanie! :) yay.
September 3

Yay we had our baby the same day. Mine was born Aug 28th at 10:56 am. And weighed 7 pounds and 5 oz. And 19 inches long. I cried when I heard his first cry, so did my hubby. My kids cant get enough of their baby brother. I feel like my family is totally completed now.
September 2

Congrats! He is gorgeous!
August 28

hope everything went well with the cseciton hun! cant wait to see what he looks like :)
aww:( that's too bad, but i know how you feel... i'm so annoyed with being pregnant, especially 9 months pregnant! because everyone has been askin me CONSTANTLY, "where's the baby?" "when you having your baby?" "what's up with the baby?" OMG i want to tell em to shut up haha... and i miss sex, too!:o true lol, you aren't overdue yet... but i say you still have a good reason to complain:wink:
August 4

Thanks gurlie. I cant wait , were almost there. I have a guestion for you. Ill write you a letter to ask tho kk?
August 4

Were due the same day. I go in for my c section that day. GL!!!
oh believe me, i'm 'DONE' too hahah!!! i don't think i've started dilating... or at least, the doctors haven't said anything. i think my baby is FINALLY starting to drop though! oh man... i really have no patience for this lol! are you still holding up ok?
August 2

Your baby's 3D pic is soooo cute!!!! :) Hope all is going well with your pregnancy, its the home stretch now! :)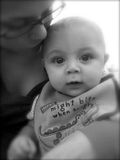 Randee
I have 1 child and live in Ypsilanti, Michigan
July 29

I'll have to look into it after my little guy's born. There's so many things i've wanted to get done, but you can't do anything when you're pregnant. haha. I guess it gives me time to think about what to get before i just jump right into something though.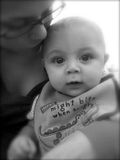 Randee
I have 1 child and live in Ypsilanti, Michigan
July 29

Really? I have three in each ear, my nose, and my belly button, and i think my ears hurt worse than any of my other piercings. Did it get really swollen?