About Me
Miss Hailey Faith is here.
I went in on October 28th because I was having strange pains, They hooked me up to monitors for a good 3 hrs. I started contracting in that time frame and a doctor came in to tell me since I am contracting they will go ahead and do the c-section that day. At 8 am I had a bunch of doctors and nurses prepping me for surgery. They surgeon came in and said lets hurry things up we got 30 minutes.
Hailey Faith was born at 9:17am weighing in at 6lbs. 12oz. 19 inches long.
While I was recovering she started grunting and they did an x-ray of her lungs and noticed some fluid. So she spent 24 hrs in NICU w/ and IV and oxygen. The next morning they brought her to me and we have been inseparable ever since.
Add me on Myspace
http://www.myspace.com/angela21579
Just wanted to introduce myself, My name is Angela and I am on my 4th baby.
The baby will be delivered by C-section and will be our last... My due date is November 16th. But I always go in a week earlier for a scheduled c-section which will be the 10th. Just 3 days after my daughters 2nd birthday:D
My husband is in the Navy and we are currently stationed in San Diego.
We are getting stationed to Mayport FL, Leaving in December for that LONG DRIVE...
♥
♥
♥Hailey Faith at 15 wk 3 days♥
♥Hailey Faith at 18 wks 1 day♥
♥My Daughter, Elise Maria♥
♥My Boys , Gavin Alexander & Jaiden Anthony ♥
♥Me & My Hubby♥
November 3

omg she is soooooooooooooooo cute and sooo teeny! omg! That is the cutest picture ever!!!! Can I use it on my website? Thank you so much for letting me know you guys got it! It will fit her perfect sooner than you know... she'll be getting those baby fat pads on her wrists in no time! Thanks so much girl! xoxox Mandi
October 24

congrats on your new baby..how is beinmg a mumma to 4????
October 23

good luck with your newborn, and your c-section. hope it all goes okay : D
Lizamay
I have 1 child and live in Virginia
October 21

Hey. My name is Elizabeth. I'm super late on this post I know, but my birthday is Oct 23rd. 12:08am. I don't know if you are interested in astrology, i am to a point, but Oct 23rd is on a cusp. I just realized this a couple months ago. Cusp people are pretty special ( god, that sounded conceited didn't it?! Sorry ) so your little one is going to be quite special in her own way.
October 21

Good Luck I see you only have 2 more days left. I wish I was in your shoes!!!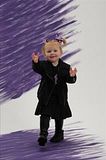 October 16

OMg the pic of your cousins on seeing double.. Im a red head.. I love little red heads.. she issssssssss so preciouse.
October 3

your daughter has to be the cutest little girl I've ever seen!

August 19

Hey MAMA how are you hows everything been going? what you been up to?In a few days ill be 27wks! yay 7m
yea.. the long drive s***s, but I am sure that once you get here, you will say it was worth it. I am guessing that you are moving back due to being stationed back here??
I am sure it is worse. lol I never go over near mayport because I know that it is busy. I really would hate to be in that traffic. A lot has changed around here. You kind of have to change the roads and make them bigger due to the fact that more people are moving here. So it s***s and traffic just seems to get worse and worse. Are you looking forward to moving back here though?
What part of Jax are you from? I live off of gate parkway. It s***s about the drive, but Jax is worth it. Lol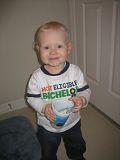 July 27

Are you moving back?