About Me
♥ello =] My name is Monet &dd I am 20 years young. I have been a babygaga mommy since 2008 and can personally say I would NOT have made it without the helpful advice of the wise mothers of baby gaga. I feel like what one recieves should also be given so I am willing and ready to help any other new mommies. I am a cool person and I love meeting other new mommies and expecting mommies. I have tons of advice to give and to learn so feel free to write me whenever. I love conversation and random PT's:D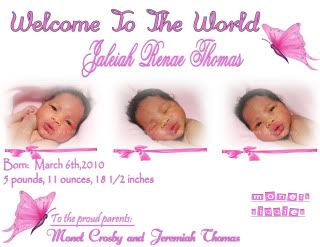 So I felt it was best to let you know the Monet my friends have learned to love.Before I became pregnant I was a part~time model and aspiring actress. Im a very goofy girl but I dont take kindly to a*****es. I'vevery respectful but I feel to getrespect you must give it. You must treat others the way youwant to be treated and morals that you learn in life &dd actually practice it was defys the type of person you willbecome. I dontto much care about what people say about me being a teen mother. I feel everything happens for a reason &dd god knowseverything that is going to happen before it does.My baby is a blessing and I feel who ever has something to say about that can kiss my a*s and take it up with god. I have no patience for ignorance...&dd if you are here for the drama dont even waste your time because I dont have the time for it and could give a flying f**k about your opinions. Now, with that saidletme sayI am one of the realest people you will ever meet, muah =]. Im a great advice giver and like I said before im very goofy and love making new friends but I hate fakeness so please dont approach me if you consider yourself as such. I am here on Bg to learn new things, meet mothers like me, and to get and give advice. I love random pts ♥ &dd I would love to have a BG BFF lol. Any more info feel free to PT or PM me.

My boyfriend Kelvin is not Jaleiahs biological father. But he is the only father she knows. He loves her like no other and I feel so blessed to have a man like him by my side. His heart is as pure as his soul and he not only does a great job raising Jaleiah but also his son (my stepson) Makai as well. He's given me the family i've always wanted and I look forward to spending the rest of my life with him.
My 2 year daughter
♥Jaleiah Renae Thomas♥
is my pride and joy. She's one of the most out of the box toddlers in the world and one of the smartest. She has a million questions, a million answers, and all the energy she can handle. She's a mini fashionista. She loves all that has to do with being girly and is a Dora Fanatic. She's mommy's little princess =).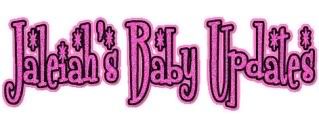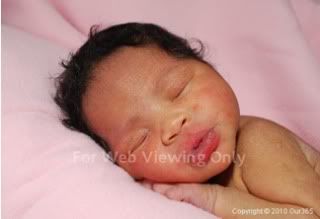 October 14th 2009 - Felt Baby Move For 1st Time
November 6th 2009-My babys 1st huge kick
November 19th 2009- Drz Say They ThinkIt Might Be A Girl ( To Be Confirmed December 1st)
December 1st- Its a girl!! Officially lol I saw her buisness. Im so happy now I FINALLY know what she is. She weighs 1 pounds 5 ounces right now and is completly healthy! Thank god :)
December 10th- I went and had to drink some nasty glucose soda :?. But everything was great with my little girl and she's getting bigger:D Now im just waiting for the test results on my blood work!
December 21st- I bumped my tummy & started having REALLY bad pains. Went to the hospital & found out they were CONTRACTIONS :shock:! They kept me overnight to watch me and gave me fluids & shots to stop the contractions. But my daughter is okay. She was kicking up a storm though. I've been really sore lately. This s***s! Lol. I just cant wait til she gets here safe & HEALTHY!
January 6th-My doctor said that my daughter was healthy as ever. &'d she's also positioned herself into the birthing position :D. Sort of freaked me out. But if she decides to come early I just hope she comes healthy. I can't wait to meet her:)
January 20th- I am on bedrest since my daughter has dropped into my pelvis area to the point where my ob is concerned. She is hoping that bed rest will prolong my labor. Wish me luck. Im already sooooo bored!! Lol:roll:
Feburary 11th- I weigh 137 now:shock: Jaleiah is getting chubbier by the minute lol. They are saying from her position I am probably going to be delivering in about 3-4 weeks. But she's more than likely going to be an early baby :) Early but healthy. I can't wait to meet my fatt but omg :roll:Lol:)
March 6th,2010-JALEIAH RENAE HAS BEEN BORN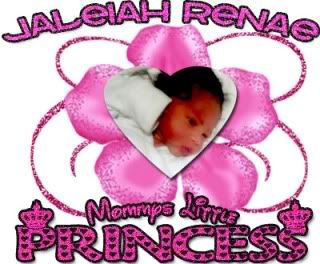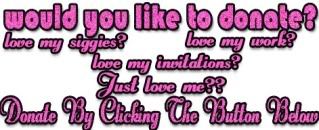 https://www.paypal.com/cgi-bin/webscr?cmd=_s-xclick&hosted_button_id=6HQGRV2NTS2LS
~~~~~~~~~~~~~~~~~~~~~~~B R A G G I N G | R I G H T S ~~~~~~~~~~~~~~~~~~~~~

~ V I S I T O R S ♥ 2 ♥ M Y W 0 R L D~
(since Oct. 10th '09)
September 7

Search my email lindsey_carey@yahoo.com my name is lindsey carey obviously lol (:
September 7

Search my email lindsey_carey@yahoo.com my name is lindsey carey obviously lol (:
September 3

yes boo <a href="http://www.facebook.com/ilovebritlee">www.facebook.com/ilovebritlee</a> :)
August 1

<a href="http://forum.baby-gaga.com/about1263796.html">http://forum.baby-gaga.com/about1263796.html</a> please vote for brit :) number 9
July 29

babyyyyyyyyy i miss you <3
May 29

how are youuu? do you have a facebook? i'm like never on here anymore.
Bunny's Mommy
I have 1 child and live in Philadelphia, Pennsylvania
April 25

Hey Mama!! hows everything going?
April 24

Hey bay , she is doing good getting fatter by the day lol bout to upload pics i never get on here :( i need to start back its going to be hard cause i'm moving into my own place starting monday im so damn happy and all ill have is my phone an bg on my phone goes to slow im bout to pm you my number so we can keep in touch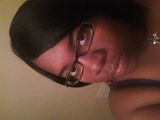 April 2

Congrats on ur little girl she is truely a beauty..man i havent been on BG in a min when did u start making siggys?? Im have to get with u so u can make me some, how much do u charge?
March 29

ahhhh! i am like soooo in love with this little girl. its crazy! she eatsa lot, lol. i'm thinking i'ma have a little chubbster :) haha.
March 27

lol , yea he does sometmes but my grandparents hate him so hes not allowed over here and my car isnt fixed yet so i have no way to him so latley hes seen her like once every other week :(
March 25

hey boo shes good , hows my baby i put a picture up of her and her daddy lol the infamous a*s hole lol