About Me
I'm Ashley 20 years old, engaged to the man of my dreams tall dark and handsome Erick Hernandez. I have one daughter Named Ava Annalise. I am TTC in a year from now after our wedding :D. If you want to lnow more just PT me write me a comment or PM. I would love to share with you my life.
LABOR SUM-UP
Dec 4th, 2008 at 6pm my water broke!
About 6:10pm lost my mucus plug
6:30pm went to L&D w/ contractions 1min and 30 secs apart & was 4cm dilated
7pm was 7cm dilated w/ contractions 1min apart
8pm was 9cm dilated
8:30 pm was 10cm dilated but not fully thinned out
8:36pm began pushing
8:41pm my beautiful baby girl Ava Annalise Escamilla was born! :D
7 pounds & 14 Ounces
18 in a half inches long
My beautiful Chubby baby girl Ava!
Edens Mommy
I have 1 child and live in Orlando, Florida
March 28

Your daughters so cute :)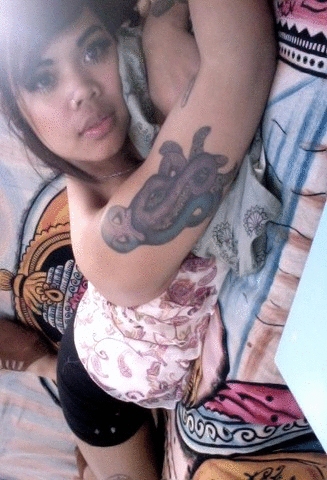 KNZ.
I have 3 kids and live in Washington
December 5

Right back at'ya!! :D
i thought i was going to, but no, i didnt. only until the reception when we received this amazing blanket one of my friends made us. it has pictures of us two all over it. that's when i lost it. i could have been a wee bit intoxicated too ;) Michael was more emotional then me. it was cute. I was just so happy the whole day. my jaws hurt the next day from smiling so much. it was such a beautiful moment. you'll love it. dont let the little things stress you out, everything will turn out perfect. April is not too far off if you think about it, it'll be here before you know it!!! how exciting!
aww well i cant wait to see pictures. when you and fiance getting married? it's so exciting!
<li><a href="http://www.davidsbridal.com/Browse_Bridal-Gowns-Shop-By-Designer-Galina-Signature">Galina Signature </a></li> it was the last dress i tried on. my mother picked it out. it was def. the one when i zipped it up. couldnt stop seeing myself walk down the aisle in it!! just gorgeous!
Thank you!!!! We loved Aruba. It was something I'll never regret doing & will always want to go again! OMG Bora Bora. I'd be wicked jealous! I look at pictures alllll the time from there on pinterest. lol i'm obsessed. have soo much fun if you go!
April 23

Thanks, we are very happy! I'm glad you can see it on the outside.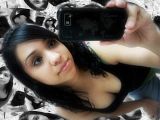 April 18

Lol not only that i still have pictures of eliud n me 0_o lol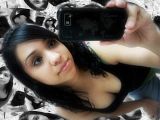 April 17

Lol i kno rite my page still says im 19 n single lol...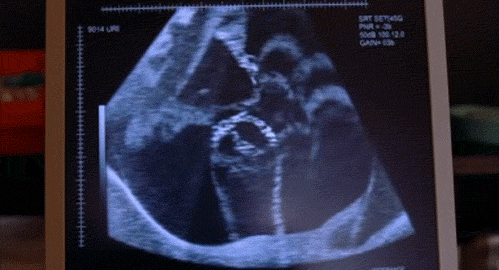 March 30

Being identical I also see a specialist on top of my normal OB. The specialist says as with all twins, the tighter space (longer you go), risks can get higher. Being identical all their "plumbing" so to speak is connected. So if something happens to one it can drastically effect the other. Like if one were to pass away still in the womb, the likelihood of the other making it out of there without any brain damage at minimum is slim to none. My ob says 36weeks ish is probably when I will have them if they don't come earlier on their own.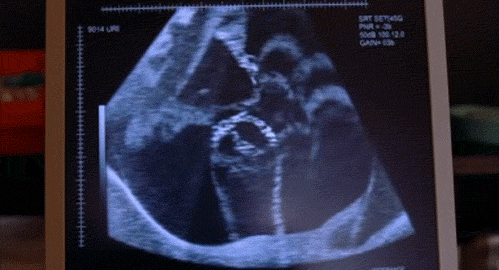 March 29

Most of the time yes. The lack of space can sometimes increase risks and many moms just cant keep them in that long. Mine are identical boys and my OB said that with Identicals the longer they are in the more risks can arise. So I am hoping to make it as long as he sees healthy and have a scheduled c-section rather than early labor.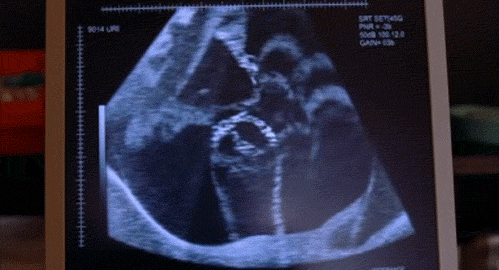 March 28

Thanks!! Its has actually been really easy up until now. Little to no symptoms/side effects unlike the misery of my first pregnancy. But my problem now is I am already feeling pretty full and stretched and still have a ways to go.. So I am dreading how big I am going to get haha. :) Your lit girl is a cutie as well! I love her little bikini!!