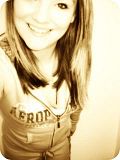 February 2

actually it was lighter! haha but its darkend up a lot and has a red tint to it now. :] the doctors and nurses thought it was the coolest thing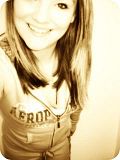 January 28

your son is wayy too cute
December 27

Awe He was born on my bday:D So exciting! Congrats, hes ADORABLE!
Sakeenah
I have 51 kids and live in Australia
December 5

hey all the best! not long to go now! :D
catttttt
I have 2 kids and live in Texas
December 2

how is everything going? It's alomst time.
November 30

awe ur due on my birthday:D
November 28

good and ready to have this baby tired of being prego
November 28

awww your due on me and the bd anniversery lol are you excited we dont have much longer
November 12

<b>thanks he is a great kid, he is starting to ask why or what or how to every freaking question lol.. its cute though.</b> <b>this time i want a boy to. but either would be great</b>
November 12

lol yahh.. but i have another son tooo i dunno if i told u
November 11

hey that rymhes with ahyden lol... no im only 5 weeks lol
November 10

<b>thank you..</b> its set for july 30th 2010 because we want the new baby to be atleast one.. soo yah know we gotta wait. we just gotta check the date at the location though see if its open.. have u decided a name??