About Me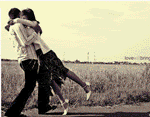 I am expecting a brat with the man of my dreams Dan! This is our very first baby, and we are very excited to have a baby in our lives.We plan on getting married someday, but we are taking it one day at a time because we don't want to rush into a marriage and regret it. Neither one of us beleive in divorce, so we just want to be sure which we are, but we are young so we don't want to make any mistakes. I went for an ultrasound and the baby crossed its legs and scratched its head. I love it anyways and just want my baby to be happy and healthy.
On July 1st, 2008 we found outwe are having a little boy. His name is Dakota Johnathan! And I can't wait to meet my little man. I really wanted a girl, and I was afraid I would be a little disapointed, but I definately was estatic to hear it was a little boy in my big belly. If you want to be friend on myspace
http://www.mysapce.com/miss_c61586
say your from BG.