About Me
Welpp , 20 Years Old Mommy of a Little Girl "Arryangelyz"& Expecting a Little Boy "K'handro" Which Im too Excited For ! Being a Stay at Home Mom & Girlfriend Until i Have my Baby Boy .. Then Hopefully Going onto Pursue my Dream of Being a Police Officer for the City of Solon, Ohio Once Things are Steady & Stable :)
February 9

Hey what's going on with you I hope all is well with you and the baby!!!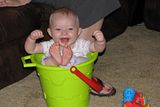 January 23

Thank you sooooo much!!! Those are Both at my 9 week and 5 day appt. My next appt is on Feb 5th and hopefully I can get them to do another sonogram!!!! How is your lil one doing???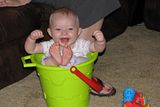 January 18

Who knows.....lol I like the 08/08/08 date!!! LOL That is actually my bestfriends husband b-day!!!! She was excited when I told her that!!!
January 8

troy.
December 29

which part of ohio do you live in?