[[ MANDI ]] [GDS]
1170 Posts | Joined BG: Jun 08, 2008
Last Visit: 5 years ago
Age

27



Gender

Female



Status

Engaged



Location

Green Bay, Wisconsin



20 years old [[ 11.20 ]]
mother, lover, sister, friend
addicted to tattoo's // piercing's
nerd at heart
I love to bake, read, blog, listen to indie music, go to concerts, watch movies
cuddle, take pictures, travel, laugh, play pretend, play DS, clean, and shop!
I have made mistakes, and have regrets
I am proud of who I am, all I have achieved and where I will go in life
- - - - - - - -
I am Pro-Choice, Liberal, prOBAMA, gay rights, & women's rights
I formula feed, vaccinate, disposable diaper use, and sometimes co-sleep
- - - - - - - -
I DO NOT SUPPORT TEENS TTC
but am very proud of the teen mothers who are doing great jobs taking care of their children and living admirable lives while doing so! I don't approve of teens who think it is okay to bring a child into the world for the sake of having someone to always love/love them - I also think that too many teens think that 'being in love' means you are ready to have a child.. Children change people, your 16 year old b/f may say he is ready but chances are, he along with you are NOT.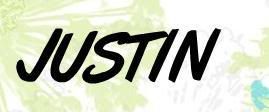 Is my 28 year old AMAZING fiance
who will become my husband on
OCTOBER 10th, 2009
- - - - - - - -
He is an amazing step-father and great father. He was always told that he could not have children due to an accident when he was in the 2nd grade in which he was hurt badly but had always held onto the dream of having a family! He graduated college with a teaching degree and a major in english - he worked as a teacher for awhile before going into the work force as a Trainer for a major health insurance company, he works full time training Customer Service Reps for BCBS and is very dedicated to his job. In addition to his job, and family, he loves to draw/paint and is a talented artist with creativity to spare.

was born at 37.5 weeks via induction on
AUGUST 30th, 2006
he was 6lbs 7oz 19.5 inches of perfection!
- - - - - - - -
Spencer was born with a condition called Schizencephaly - basically it means he had a stroke while in the womb causing a cleft in his brain and due to that has lack of muscle control on his left side which up until late caused him to be nearly paralyzed on that side. With lots of hard work and physical/occupational/speech therapy Spencer is gaining strength everyday! He walks, talks and plays like most children his age, he is also fluent in Signing and has crazy amounts of energy! He gets botox injections every 4 months to help tone his muscles and will continue therapy until he has advanced far enough to not need it. I had him at the age of 17, his father was 20 and we split shortly after he was born, however he sees him 3 days a week and is still very active in his life!

was born at 38 weeks via induction on
DECEMBER 23rd, 2008
she was 5lbs 12oz 18 inches of beauty!
- - - - - - - -
Maddie was an unexpected great gift! She is the light of our lives and in the short time she's been here has kept us on our feet but has been a complete joy, she is a quiet, content, and joy to have in our home! She has a condition called Situs Inversus which basically means that she has her organs on the opposite side of her body than they should be, fortunately this condition should not affect her in any way. We cannot wait to watch her grow and see where life takes her! She is a beautiful mix of Justin and I!
My family is the most precious thing to me, I would do anything for them.
My children are my heart and soul and so lucky to have each other :]!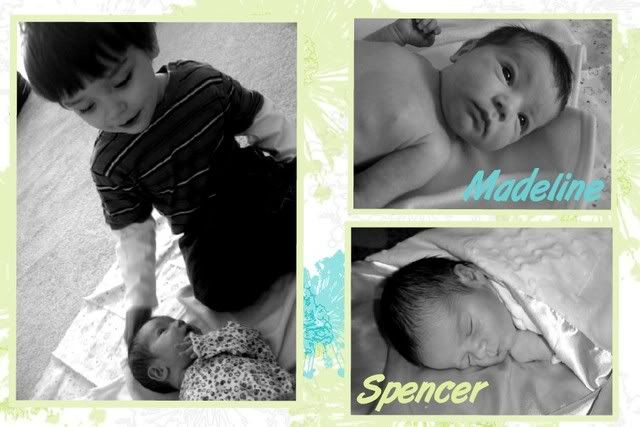 - - - - - - - - - - - - - - - - - - - - - - - - - - -