About Me
On December 11, 2008 my husband and I welcomed our first baby into the world at 9:26 am. The happiest moment of either of our lives. Dexter was 7 lbs 6oz and 20.5 inches long.

I am the wife of a Marine. He is the love of my life and my hero. This year is going to be difficult with a newborn and a husband who is deployed but I have faith that we will all make it through ok.

Once Dexter gets a little older I will be going back to school to get my RN. It is has been my dream for a long time now to become a nurse, but starting my family is worth putting it off for a while. Any thing else you want to know just ask.

PREGNANCY SURVEY!

About You:
Name?: Stephanie
Age?: 19
Height?:5'7

About The Father:
Name?: Alan
Age?: 25
Height?:5'9
Are you still together?: Yes

About Your Pregnancy:
Is this your first pregnancy?: yes
When did you find out you were pregnant?: April 10, 2008
Was it planned?: Yes
What was your first reaction?: scared, but excited!
Who was with you when you found out?: Just me
Who was the first person you told?: Alan
How did your parents react?: Not good at first. But they are better now
How far along are you?: 25 weeks and 3 days
What was your first symptom?: Sore b**bs
What is your due date?: Dec 18th 2008
Do you know the sex of the baby?: yes
If so, what is it? Its a boy!!!!
Have you picked out names?:yes
If so, what are they?: His name is Dexter Welton
How much weight have you gained?: I think around 20
Do you have stretch marks?: Yea... on my b**bs
Have you felt the baby move?: OMG yes! He kicks so hard
Have you heard the heartbeat?:Sure have

About the birth:
Home or hospital birth?: Hospital
Natural or medicated birth?: C-Section
Who will be in the delivery room with you?: Alan
Will you breastfeed?: yes
Do you think you'll need a c-section?:I know I will
Will you cry when you hold the baby for the first time?: Oh yea I will
What's the first thing you might say to him/her?: I love you!
Would you let someone videotape the birth?: I dont think you can with c-sections
Are you excited about the birth, or scared?:Excited!!!!
December 10

Sorry it took me so long had bad couple of days. Aww thank you mama I really appreciate it a whole. I love my avi a mama on here made it for me :)
May 5

sweet avi! who took that amazing picture?!?! haha. :D
April 30

me 2! i love when you stop in and leave me random comments! :) p.s. i think you need to update your profile pic!
January 19

and this place is probably not the place to be if you have baby fever! :? will holding kolt make it better or worse? i'm sure keeping him for a night will make you change your mind! :D
January 19

so glad you decided to stop in. be careful, bg will s**k you right back in! it was so wonderful hanging out this weekend! :D
January 9

congrats on your lil one!!! theres a handful of us who had our babies on the 11th! i was 1 day shy of 40 weeks though....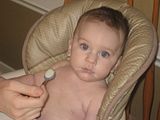 January 9

haha in a way I am too....I think it is because all my pre-preggo clothes is all packed up still so it's hard to find things to wear! lol o well I move soon!!! =)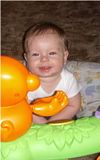 January 1

A little over a year. We were so releaved when we got stationed here. It was our first move and my husbands aunt and uncle live here so I was happy we were going to have family around but it's been more of a hassle than anything LOL. How about you?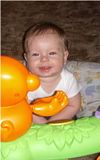 December 31

He just turned 6 months. Yours was born in Nov? I read your profile last night but don't remember. LOL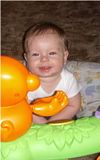 December 30

I'm in Jacksonville!
December 13

congrats
December 11

oh okay sorry i was confused!!! lol i like your tattoo8)