About Me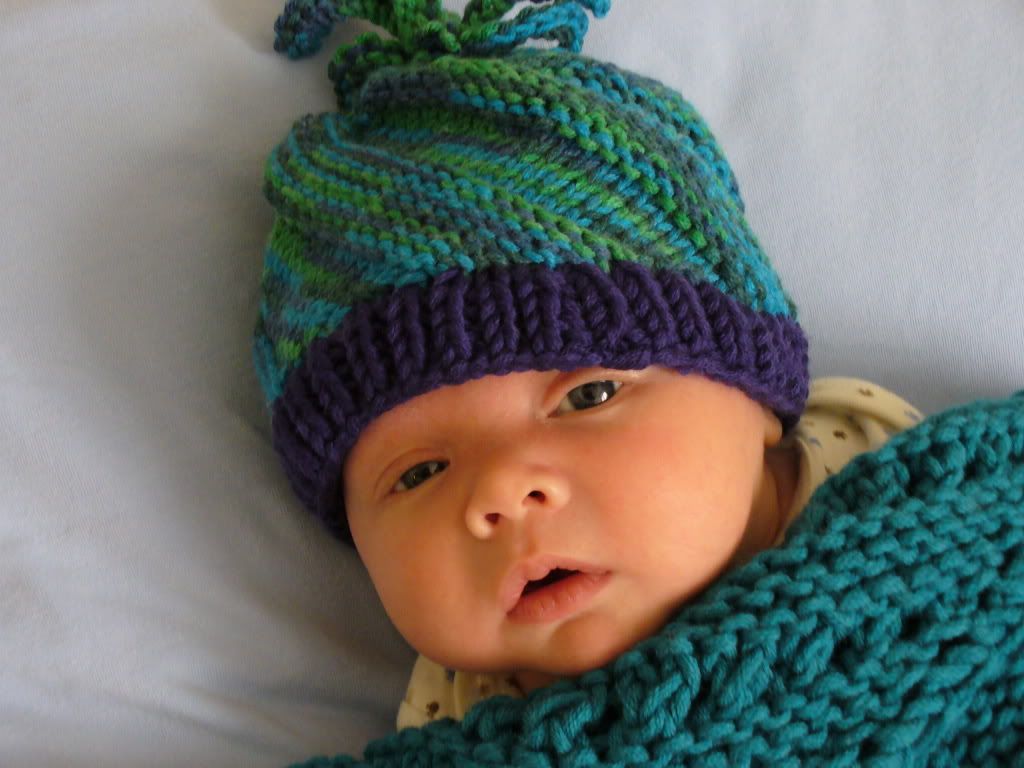 Baby Elliott, 5 weeks old!
Baby Bear, 3 weeks old!
My boyz, before bed! Elliott, about 10 weeks, S-J, almost 9 years!
Hi Bubba! April 2009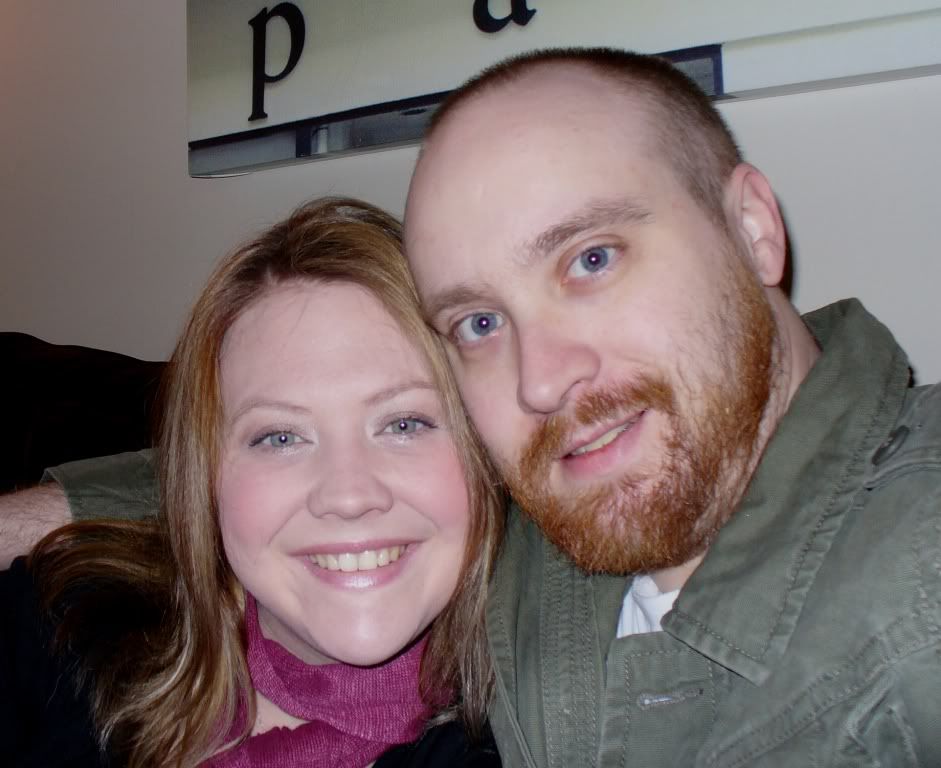 Mama and Daddy, at home, March 2009

****************
Pregnancy
Updates (old now)!

July 3, 2008: We had our first ob/gyn appointment! We got to hear the little bean's heartbeat and see it, too! It's doing well, and I was exactly 6.5 weeks along, just as I thought (I was hoping it was further, just because the morning sickness has been so bad!).
July 30: Had our second appointment - another ultrasound, heard the heartbeat (161 bpm!). I was 10.5 weeks, but the baby measured 11 ... they moved my due date up one day! Wow!
Aug. 27: 14.5 weeks - and our baby BOY made himself very obvious to us at our ultrasound appointment! Yay!
Sept. 13: Have had a stressful week ... my anti-depressant stopped working because all the added blood volume diluted it too much ...
Nov. 12: Still having trouble with Zoloft dosages; having a lot of nausea and tiredness. But baby boy Elliott Benton is moving around like a mad man, and feeling him kick is the highlight of my day! Also, I'm getting huge, and have gained about 15 pounds. :p
Dec. 10: I talked to my OB/GYN about all the nausea and he prescribed Phenergan again, twice a day. It's been working really well! The third trimester has been the best one so far, weirdly enough. :) I've had a much better appetite, a lot more energy, and a lot less feeling like vomiting ALL THE TIME!!! Yay! Have gained 18 pounds, and Elliott is moving often and forcefully!
Jan. 7, 2009: Baby Elliott is head down and dropped about a week ago! Yay, no more heartburn! But I'm waddling like crazy, and am beyond excited about meeting our new little man.
Jan. 30: First cervix check! I'm 3 cm dilated and 70% effaced!
Feb. 5: Second cervix check! 4 cm dilated and 80% effaced! Lots of lost mucus plug ... so gross! The baby looks GREAT, but a little on the big side. The OB/GYN estimated his size (via ultrasound measurements) at 8 pounds 1 ounce! Setting up an induction date for next week if I don't go into labor on my own ...
Feb. 8: Elliott Benton is born at 4:46 p.m.!
*****************

A person soon learns how little he knows when a child begins to ask questions.
-- Richard L. Evans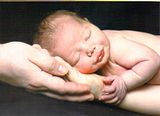 Deana8702
I have 1 child and live in Berea, Ohio
May 17

No problem! Some people are just way too into drama... lame! Your little guy is soooooooooooo adorable! I can't get over the cheeks! I think he looks a lot like you!
May 6

i love the croshay(sp) blanket/hat!!
Me and the hubs seem to be going for a Harry Potter theme. For our next son we have picked out the name Griffen, we also love Lucius too. Elliot isn't different to me, its a classic male name. Everyone now days wants these rhyming too common names like Brayden, Aiden or Payton. Pick up a book and do some research or find some meaning to you, not whats common and popular lol. Everyone tells me I remind them of what they were like when they were twenty, especially my MIL which is ridiculous. I mean if I do to you thats funny but with her its like dont insult me. Elliot Smith sounds so familiar... I got to text my hubs and find out why lol
Ive never seen Scrubs so I dont know if its a boys name on the show or a girls. I mentioned it to my mother and she pretty much beat it out of me using that name for a girl. Everyone keeps telling me Phoenix is a girls name and I just can't picture that. Its a strong manly name and an ugly yet awesome bird. True Phoenix's are hidious birdsand I wouldn't name my daughter after one.
My Hubby loves the name Elliot pretty much cause he thinks Elliot from Law and Order SVU is a badass. I dont know why but I love it for a girl so we couldn't come to an agreement and Elliot went out the window for future baby names, lol.
April 24

Oh and I also explained the reason boys are made with a foreskin and what the purpose was, and that yes, he was made that way for a reason and I'm not going to alter that :)
April 24

Yeah, that's pretty much what I said :) But they were here for the home birth and my midwife is against it as well, so they never really questioned it. I did mention that less and less people are doing it, and I explained the history of it, and the bogus reason drs gave do it. Such as decreased m********ion and such, and the way most boys were cut without question, and often the Mom's were not even asked! My parents have noticed that we are doing some different things then they did as parents, but they really like our version of parenting, and so far think it's great :) So far they have been all about the home birthing, co sleeping, non circ. , baby wearing/attachment parenting style that we have, so I'm really lucky. :)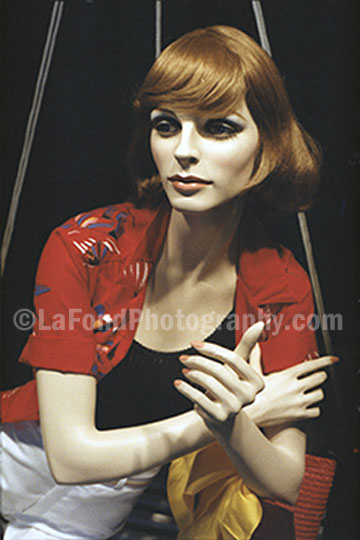 April 24

OSU. i even went to stillwater. dropped out because of the ex fiance and then the bebe. but i do want to go back soon.
Yah I probably should have kept her in there longer. We share a room and her crib was already in here, but I brought her bassinet in here also at first and it was to much clutter for me I needed to get it out of here lol.
Umm no I'm not sleeping much haha. Peyton has her nights and days mixed up, so on an average night she won't go to bed until anywhere between 3-5 am. And I co-sleep everynight, but not the whole night. She used to be really good at sleeping in her own bed for a 2-3 hours at a time and then we switched her from her bassinett to her crib and she won't sleep in there for more than 40 minutes at a time. Its kind of aggrivating, but maybe she is still getting used to her big crib? Idk.
Awh thank you! Your son is the cutest little thing ever!
April 23

That's great :) yeah I could never do it! Plus Amory isn't either. But his brother got his two boys cut and the second one had to have it redone twice! :( They just did it again and he turned 2 this month. I don't' think it will ever be right, poor kid! But yeah, luckily no on has said too much, and even if they did I would totally defend my choice. My parents were fine with it once I explained why I wasn't' doing it. :)