December 30

<b><i>hey how are you feeling ??well guess what??I didnt make it to my c-section date which would have been tomorrow.I started hurting on christmas day so I went in and my doctor was there and he comes in and tells me guess what your getting cut on today lol nice way to put it huh??lol..anyways it seems liked everything went so fast. at 3:45 Pm christmas day my daughter Sarah McKenzie was born.She was 6lbs 39oz 191/2 inches long...I had the best christmas present ever and i will never forget the day she was born..I cried when i heard her voice and when i saw her i cried ever more.anyways just wanted to let you know that i had her..hope your doing okay..did u have a good christmas.? Hope you have a good new years.</i></b> <i>Take Care,</i> <i>Kristie</i>
December 15

thank you for congrats..I'm execited about having a girl since i have 2 boys so it should be different..wow your having a home birth huh?well this be your first home birth?i think that its cool you want to be surprised at birth with what your having..how you been feeling? I go to the drs on wednesday for a checkup on me and the baby..well let u know how it all goes.we came up with a name for our daughter we are going to name her Sarah Mckenzie..Which i thought was a pretty name :).Anyways take care of yourself and keep me updated on how u are doing if thats okay with you.. talk to you later.take care. Kristie
September 16

I'm sorry to hear that you arent doing too good..you are in my thoughts and prayers..sorry it took me so long to get back to you..When i had my u/s done the tech told me she wasnt 100% sure but, she said more then likey that i was having a girl..Thanks..Yes, This is what i want is a girl cuz i have 2 boys already but, if i have another boy i would love them either way..I do hope that you better..Keep me updated when you can..I go for a checkup tomorrow I'm 23 weeks already cant believe it..anyways ttyl hang in there..be praying for you and your little one.. Take Care.. Kristie
Swampy1980
I have 6 kids and live in Spring City, Tennessee
September 9

Hi, Thanks for asking. I am not doing so good. I started spotting 2 days ago. The baby is still alive I can feel it move. I called the hospt. and my midwife. They told me that all that can be done at this point is to stop labor if it starts( it has not) and tell me if the baby is alive or not. So I am just taking it EZ for a while and hope and pray for my little baby. I am all most as far as I was when I lost Katriona so it double scary. How are you doing? I hope better than me. I don't know what mine is yet. We are thinking about not finding. Yours I think I read is a girl. I am happy for you . Is that what you hoped for?
September 9

hey how are you feeling?
Swampy1980
I have 6 kids and live in Spring City, Tennessee
July 26

Hi, Yes wre are planning to see what are baby is. My hubby is hoping to even up the male side of the family. we have 1 boy and 3 girls sooo. I don't care I just can't wait to hold him/her. Thanks for your kindness towards Katriona.( thats what we named our baby we lost)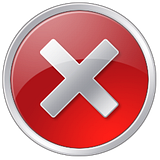 July 26

I am so sorry to hear about your little girl. But congrats on your new pregnancy. I cant wait to find out what Im having are you going to find out to or make it surprise?