Neela-Kyren &DJ's Ma
934 Posts | Joined BG: Jun 22, 2008
Last Visit: 2 years ago
Age

25



Gender

Female



Status

Engaged



Work

Cashier/CNA



Location

Saginaw, Michigan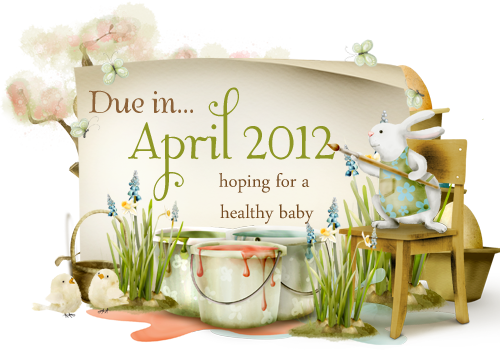 I'm 20 years old and have been TTC #2 since January 2011. After suffering 2 miscarriages this year, I am finally pregnant again & due April 18th! I got my BFP August 4th (12 days before my 21st birthday) at 8 DPO! I have a 2 year old son with my fiance and so far life is okay. There are some ups and downs with family & friends, but with the support of my fiance, I feel like we can take on anything. Currently, I'm in school pursuing my nursing degree at Davenport as a licensed practical nurse and I'm almost at the clinical portion of the program. I am sooo excited! If you have anymore questions, feel free to message me.
Thanks to
http://members.baby-gaga.com/member730317
(Liam's Mama) for the pretty edit! BFP 8/4/2011=)
*Just a little something I tried lol-I'm a rookie! =)


About Your Pregnancy
(Baby # 1-Kyren)
Is this your first pregnancy?: Yes it sure is!
When did you find out you were pregnant?: June 26th, 2008
Was it planned?: No not at all, complete surprise.
What was your first reaction?: Ohhh shit...are u serious?Can I take another test?
Who was with you when you found out?: Just myself.
Who was the first person you told?:My boyfriend.
How did your parents react?:Haven't reacted, but I already kno wat they'll say.
How far along are you?: 19 weeks
What was your first symptom?:Missed period,sore breasts.
What is your due date?: January 29th 2009.
Do you know the sex of the baby?: Not yet but I want a boy, everyone says aww u want a boy, ur gettina girl lol!
Have you picked out names?:I have for a girl lol...
How much weight have you gained?:I have no clue yet, I've really only gained in my stomach.
Do you have stretch marks?: Nope.
Have you felt the baby move?:Yes at night all the time.
Have you heard the heartbeat?: not yet.
About the birth
Will you keep the baby?:Yep I sure am.
Home or hospital birth?: Hospital
Natural or medicated birth?: I plan on a natural birth, but you never kno.
Who will be in the delivery room with you?:Probably my stepmom & dad...
Will you breastfeed?: Idk...I'm nervous.
Do you think you'll need a c-section?: Geez I hope not.
Will you cry when you hold the baby for the first time? Yea I think I might.
What's the first thing you might say to him/her?:Yay, mama's baby is finally here!
Would you let someone videotape the birth?: Lol no, that's fine.
Are you excited about the birth, or scared?: Both!