About Me
I am a happy mom of 2 wonderful childern! Ariel (born 4/07) and Ilan(2/09).
Iam a full time student at CSU East Bay getting myMasters in speech communication. I get to stay at home with thekids and go to school at night.My husband and I bought our first home right after my son was born. My husband is working hard on getting his PhD and yes he's a geek but he's mine.
My life is very happy and I am very content. I've found my little slice of the dream!

We are a happy Jewish family!
Both of my children have left many footprints on my heart. I will happily never be the same. They are my simply my life.
August 28

Lol, no. I just thought the name was funny!:lol:
March 29

Hey you have a Feb 09 baby right? Please enter here it's for a then and now siggy! Even if you already have one there is some of us other mommies that don't and would love one! Also of course you will get a copy of it when it is finished! It'll will look different than the other one so you don't have an exact replica. <a href="http://forum.baby-gaga.com/about1069147.html">http://forum.baby-gaga.com/about1069147.html</a>
February 21

I enjoyed meeting you today!! :)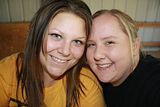 February 10

hey girl thanks for the pt i like new friends :) i dont think things will ever work out for my mom and dad but thanks for the good wishes she deserves better!!!
sarbear03
I have 1 child and live in Merrillville, Indiana
January 21

let me know what happens with you because i had the same prob. with the protein and im prob. just waiting on a call to see if anything is wrong... but i think we're prob about the same with the baby too! did they tell u u were gonna be early?
November 24

Hay, Congrats on #3 I currently have 3 boys and just turned 29 myself. If you ever wanna chat with someone who has at least those things in common feel free to wright me :)
November 19

I live in Santa Rosa. We are neighbors :)
November 18

we have the same due date! What part of California do you live in?