About Me
I have the best husband ever.He makes me laugh everyday, even when i dont want to smile! I love him.I have two children, kelsey and Tristan , and they are my world. My husband also has two children Andria and Blake. At times they are all a hand full! but after having this one we will literally have a 'HAND FULL'~!This will be our first child together. I am excited and scared at the same time. My "baby" is 7 years old, so it has been a very long time since i had a baby!!!
My husband and i LOVE to travel! We have probably been to at least 12 states and three countries in the past year!!! We have a load of fun meeting new people. He is very much a "people" person. He is so outgoing. We just recently bought our first home together, but will probably move within the next three years. I think we are both ready for a change in scenery with our jobs , etc.
I am pretty down to earth. Can get along with just about everyone. Although i am a little picky, and enjoy life's luxery! My husband recently took me camping in a tent! whoa! was that an experience or what!!!! BUt I am willing to do what makes my family happy.
myspace.com/smile27 is my myspace account.
May 9, 2008: Conceived
May 24, 2008: Positive pregnancy test
June 23, 2008: FIrst doctor's visit. First ultrasound. One baby :)
July 25, 2008: Early Gestational Diabetes testing. Passed!
August 18, 2008: Downs syndrome testing: Negative! :)
September 22, 2008: Ultrasound! Baby is measuring one week ahead of schedule putting me due Jan 23.but doc is not changing due date. baby is weighing in at about 1pound and 5 ounzes. Daddy wants to keep the sex of the baby a surprize! we will wait until birth to share! :)
October 22, 2008: Baby's heart was152 BPM. Still measuring one week ahead of schedule. :) Gained way too much weight this month! :(
November 17, 2008: Baby's heart rate was 140-145. gained 6 pounds this month. Now i have to see the doc every two weeks! holy cow its getting closer! :)
December 1, 2008:measuring 32 weeks. I measure a week further along every visit! yay! :)
December 13, 2008: Me and hubby attended child birth class at the hospital and toured L&D.
December 15,2008: 33 wks 3 days. Measuring 35 weeks. I was a week ahead, now almost two! yikes. I thought this baby would be a little smaller than my other two, but no chance. LOL. Heart rate today was between 145-150. i gained 4 pounds in the last two weeks. Yikes! Next appointment on Dec. 29. We will begin exams then to check for dialation!
December 29,2008: 35 weeks 3 days. Measuring 37 weeks. We are still thinking i am due more around the 23rd. Did the Group Strep B test today. Checked for dialation, nothing yet. :( Next appt on Jan 8.
January 8, 2009: Happy New Year!!! :) WEll, went to the doc today. Dialated to a 1. DOc says much progress since last check. We are doing an ultrasound on the 15th to check baby's weight. Possible induction to be scheduled the week of the 19th! :) i measured 39 weeks today. Baby's heart beat in the 140's.
June 9

Happy Birthday Kelsey!
May 27

I just wanted to drop by and say your little one is sooo adorable!!!! I also noticed you live in Texarkana, that's awesome!!!
April 29

Happy Belated Birthday Tristan!
March 19

Thank you. It's amazing how fast they grow seems like I just had him yesterday.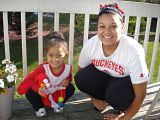 March 9

I know wht you mean....Darian likes to be held to go to sleep. with my youngest girl it was never this hard to get her to sleep and she would sleep through the night by this age. i guess lil man is really makin me pay for how i was as a lil one. how is the adj with work goin for you? im not lookin forward to being away from my lil ones.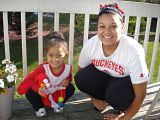 March 7

hey mama!! how you feelin? just wanted to stop by and say whts up :)
Oh that was so me!! The morning i went into labor i was up cleaning house, i showered, shaved, and did my hair and makeup! I wasnt going no where looking rough! Funny when i went to the hospital i was like i think im in labor. they were like think. I guess cuz i was all dolled up and didnt look like was in labor! Indeed i was!
Oh so u just had him wow i was thinking a couple days ago!!Aww i ws up the next morning by 7 doing hair and makeup lol!! Texas women were great!!
Wow thats great ma!!! Im so happy for you!! He is a doll! You posting your labor story? Congrats again!!
January 16

Wow! Well my little one is measuring up right at his due date so from what they're saying he's going to be a little guy. Which makes me quite happy. But I am surely hoping for some weekend labor. Good luck to you. I have everything packed haha
January 15

Aren't you lucky I wish it were me being induced. Lots of easy labor dust mommy.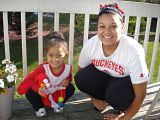 January 9

hey mama :) thank u for the pic comment! how are you feeling? your lil one isnt too far away! hope u have a great weekend!!!