About Me
*under construction*
♥♥♥♥♥♥♥♥♥♥♥♥♥♥♥♥♥♥♥♥♥♥♥♥♥♥♥♥♥♥♥♥♥♥♥♥♥♥♥♥♥♥♥♥♥♥♥♥♥♥♥♥♥♥♥♥♥♥♥♥♥
Welcome ! Julieta is my name but you can call me Julie.
I am a mother of 2 beautiful babies & one on the way ! We are due Next year in March and boy has this pregnancy been a roller coaster ! My first born is a Gorgeous baby girl whom I named Aileen Bella she came into this world February 13, 2009 @ 6:14 pm weighing in at 7 pounds 11 ounces 19 n half inches long! She grew her angel wings 6 days later february 20 th at 1:55 am. Due to a rare umbilical cord infection. I've come a long way in my grief. I am the face of infant loss , I dont mind sharing my story ... I love talking about my daughter , its the only way i keep her memory alive. Noah Anthony was concieved a year later after her birth/death he was born November 12, 2010 weighing in at 8 pounds and 6 ounces 19 n half inches long at 11:10 am! Pure perfection just like his big sister ! He is now the most amazing toddler & I am so grateful for everday I wake up and fall asleep seeing his face ! We are now expecting our 3rd child and boy were we surprised ! Daddy & I have been together since 0ct. 29 , 2007 and even though we've been through hell and back I could not picture my life without this man :) Feel free to stop by and say hi!!!
Two Princesses
status
I have 2 kids and live in Long Beach, California
October 23

Hi Your son is close to my daughter's age, you're due a few months before me, and you live pretty close to me. Would you like to be PT buddies? lol. :)
December 21

Lol yeah I have a facebook(: Send me your link or First And last name (: Texttt me girl ! 559-284-3221 Hes soo cute ! <333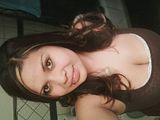 December 6

Im Back She Tried Keeping Tony From Jay But Now That I Work She Dont Have An Option Shes Fkin Up
November 29

Heyyy . Sorry haven't been on this in forever . But your baby boy is beautiful ! :)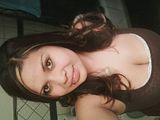 November 26

NOPPE I HAD TO PAY MORE. YEAH I HAVE CLOTHES. NO I HAVENT MY PHONE DONT WORRKK N SUPPOSABLY SHE DONT WANT ME BAKK ?? =?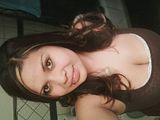 November 24

Coloradoo =/ I never went home im trying to find a job cuz over here even working at mcdonalds they pay u $12. but if not ima go home on the first!
November 23

Congrats on the baby boy mama!
November 22

Congrats :D Jayden came 10 days early @ 3:47 pm !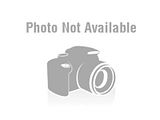 November 16

awh (: Congratulations!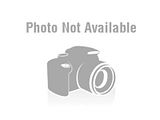 November 14

hurry up baby noah (: