About Me
Our Little boy arrived 2 weeks early! He was Born May 24, 2013 healthy 7.12 pounds 19.2 Inch at 8:33 pm Quinn Thomas is wonderful and his siblings love him to death :D
:D Well it looks like we are going to be having another little baby. This one was not planned, but surprises can be amazing! If things go well we will have another little one June 6, 2013
: D
Well we just found out we are expecting our second :) Sept 2010
I have had 2 MC since we had our son so I am very nervous and can

September 2

I know, me either!!! It's been a long time coming, and lord knows I can use it, hehe

August 19

He still has a chance. He's tied for 2nd again I think!!!

August 19

Voted for you! Looks like he's in 3rd now. I started laughing when I saw those. They are so freakin funny

May 15

They have ones that are made and you can just use those. I can't figure it out, so I happened to catch someone when they offered to make them. But I can help you use one you like, or try and find a thread for people who offer to make them. There are a couple threads for it!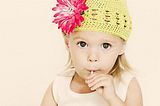 February 3

CONGRATS!! Looks like we're in this together, again :)

December 30

Glad eveything is going good....Our boys are getting so grown up. I love watching the transformation.

July 19

How are you?
December 18

thanks....she is doing good...still a little hard to get to eat....we have her first dr visit tomorrow....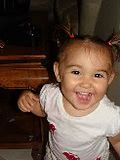 August 20

Oh, the "worried" post was from when my fiance first left for New Mexico. I was just worried about being alone and him missing out, etc. I'm ok now though (most of the time anyways haha) so I guess I should change it! But thanks for asking! :)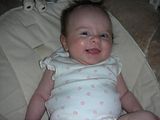 Verucca
I have 17 kids and live in Colorado
August 14

It is a great picture!! It's just reminds me of those embarrassing ones that your parents take when you're naked in the tub, naked in the hallway or naked doing something that is politically incorrect that they think is absolutely adorable! Hisparts look big so yay for him!!
August 13

parentanked ya we have close due dates!!!!!!! CONGRATS ON DA PREGANANCY!!! KeeP iin touch!!!
hah yeah mine hated not having attention.it was cute tho an she would cuddle in the middle of me an my man an she hated when he kissed me she would get all up in our faces an try to give me kisses while pushing his head away lol..i loved that dog more than anything